« March 2009 | Main | May 2009 »
April 27, 2009
Full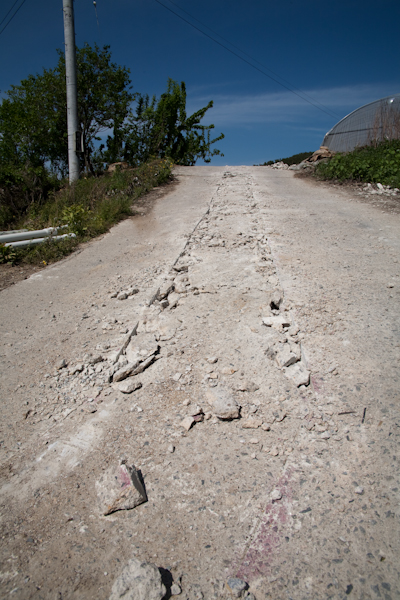 1/400s F13 ISO100 24mm 5D
이런 세상이었구나. 알수가 없지.
Posted by administrator at 01:11 AM | Comments (0)
April 25, 2009
Coincidence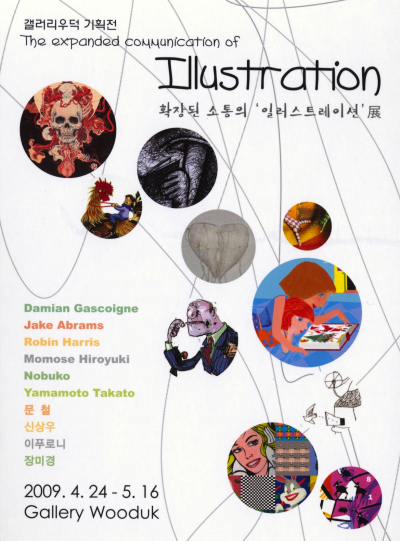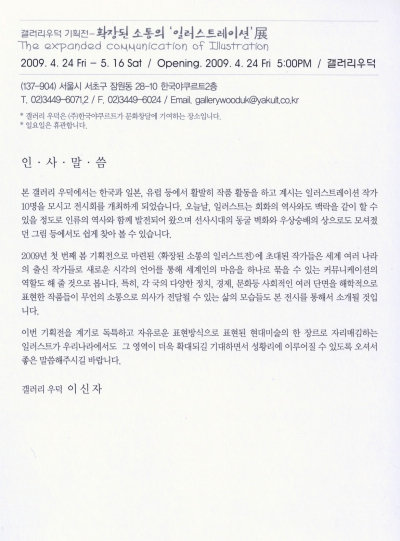 모모세 교수님의 개인전인줄 알고 갔던 전시회에서 뜻밖에 로빈 선생님과 대미언선생님의 작품을 만나게 되었다.
너무 반가웠습니다.
열심히 공부하고 있는 가영이도
열심히 사랑하고 있는 진작가와 보나디렉터도
반가웠는데, 제가 제정신이 아니었던 날이었습니다.
비도 많이 왔습니다.
신사동에는 내과보다는 성형외과와 치과가 훨씬 많았습니다.
이상 끝.
Posted by administrator at 12:59 AM | Comments (0)
April 21, 2009
Process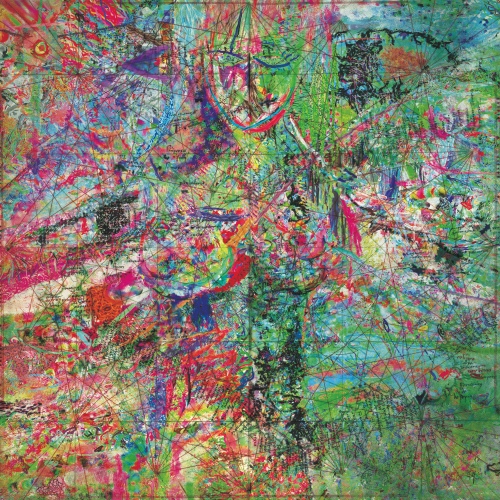 Complex Universe를 위한 백그라운드 작업. Apr 2009
아이작 뉴튼
정원의 사과
중력
아리스토텔레스와 플라톤
친구
진리
밤
사과의 발견만큼 중요한 것은
달과 만유인력
6월의 사과를 위해 이렇게 풀어나가기 시작했습니다.
Posted by administrator at 02:01 AM | Comments (0)
April 20, 2009
Track
Instructions:
1. In Maya, go to the Render Settings dialog and in the Common tab Image File Output section, change the "Frame/Animation ext" to "name.#.ext".
2. Below that, change the Frame padding from 1 to 3. This will make your file name appear for example as "mySceneName.001.tga"
3. Choose your Image format. jpg, tga, or png will all work fine. Tga will produce the largest file size with the least amount of image compression.
4. Render your animation. Make sure you have set your start and end frames to the correct starting and ending values. Render using the Batch Render command.
5. Once you have finished rendering you can use Rad Video Tools to combine the images into a movie. From within Rad Video Tools, simply select the first still image in the series and click the button labeled "Convert a file".
6. Rad Video Tools will present a dialog box asking if you would like to treat the series of images as a single animation since it will automatically detect that there are multiple images with the same name; say "yes" to this prompt.
7. You will be presented with a new dialog box from which you can specify the filename of the video including a multitude of output settings (frame rate, scaling, etc.) and then hit the "Convert" button to produce an AVI file of your video.
Posted by administrator at 01:13 AM | Comments (0)
April 14, 2009
The Show Must Go On
Susan Boyle - I dreamed a dream from Les Miserables. Britains Got Talent 2009
네이버든 뭐든, ITV에서 나를 잡아가도 좋아. 이런 세상이 있다는 것도 알리고 싶다.
Full Version
http://www.youtube.com/watch?v=9lp0IWv8QZY
Short Version HQ
http://www.youtube.com/watch?v=9z0h1NNk1Ik&feature=related
I Dreamed a Dream
There was a time when men were kind
남자들이 친절하던 때가 있었어요.
When their voices were soft
그들은 부드러운 목소리로
And their words inviting
내 마음을 끄는 이야기를 하곤 했죠.
There was a time when love was blind
사랑이 전부이던 때가 있었어요.
And the world was a song
세상은 하나의 노래였고
And the song was exciting
그 노래는 날 설레게 했죠.
There was a time
그런 때가 있었어요.
Then it all went wrong
그리고는 모든게 잘못되어 버렸네요.
I dreamed a dream in time gone by
지나가 버린 옛날 나는 꿈을 꾸었어요.
When hope was high and life worth living
그때는 희망이 가득하고 삶은 살만한 가치가 있었죠.
I dreamed that love would never die
사랑은 결코 죽지 않으리라 꿈꾸었고
I dreamed that God would be forgiving
신은 자비로울 거라고 꿈꾸었어요.
Then I was young and unafraid
그때 난 젊고 겁이 없었죠.
And dreams were made and used and wasted
꿈을 만들고 써버리고 낭비했어요.
There was no ransom to be paid
그래도 내가 지불해야 할 대가는 없었죠
No song unsung, no wine untasted
모든 노래를 부르고 모든 술을 마셨죠.
But the tigers come at night
그렇지만 곤경은 한밤중에 찾아와요
With their voices soft as thunder
그 목소리는 천둥처럼 부드럽지만
As they tear your hope apart
당신의 희망을 갈갈이 찢어놓고
And they turn your dream to shame
당신의 꿈을 수치심으로 바꿔 버리죠.
He slept a summer by my side
그는 내 곁에서 여름을 보냈어요
He filled my days with endless wonder
나의 날들을 끝없는 놀라움으로 가득 채우고
He took my childhood in his stride
나의 어린시절을 즐기고는
But he was gone when autumn came
가을이 오자 떠나가버렸어요.
And still I dream he'll come to me
아직도 난 언젠가 그가 돌아올거라 꿈꾸어요
That we will live the years together
우리가 앞으로 계속 함께 살거라고.
But there are dreams that cannot be
그렇지만 이루어지지 않는 꿈도 있죠
And there are storms we cannot weather
헤쳐나갈 수 없는 폭풍도 있구요
I had a dream my life would be
지금 살고있는 지옥과는 다른 모습일 거라고
So different from this hell I'm living
지금 느끼는 것과는 완전히 다른 삶일 거라고
So different now from what it seemed
내 삶을 꿈꾸어 오곤 했었지만,
Now life has killed the dream I dreamed.
이제 삶은 내가 꿈꾸던 꿈을 죽여버렸네요

Elaine Paige - live Theatre Royal Drury Lane London 08.03.2009
Posted by administrator at 06:13 PM | Comments (0)
April 08, 2009
Yellow Journalism


니들이 제일 나빠. 사과드립니다. 2009년 4월 7일 15:28 -노무현-

인연
우연이었다기보다는 인연이라 믿고 싶었습니다
그렇지 않고서는 우리의 이야기를 해명할 수는 없습니다
전생 쌓고 쌓은 숱한 날들을 거슬러 올라가야만
그 첫 만남을 축복할 수 있을 것입니다.
만약 우리가 헤어진다면
분명 나의 큰 잘못 때문일 겁니다
그는 결코 나를 버리지 않기 때문입니다
그렇기 때문에 스스로 떠나야 하는 아픔으로 헤어질 것입니다.
애별리고 愛別離苦 애별리고 愛別離苦
처절한 괴로움으로 더 이상 인연을 맺고 싶지 않을 것입니다.
원성스님
Posted by administrator at 02:11 AM | Comments (0)
April 07, 2009
Eternal Sunshine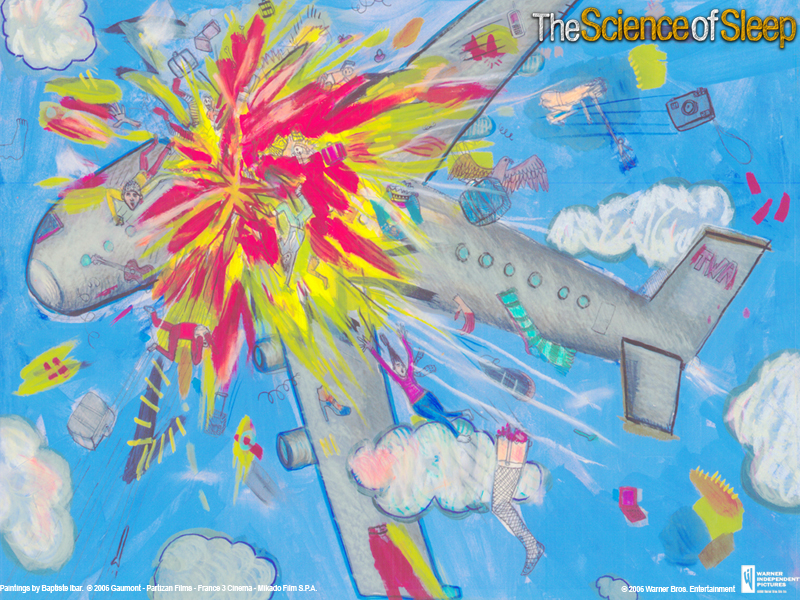 The Science of Sleep. 2005. Michel Gondry.Charlotte Gainsbourg
THE SCIENCE OF SLEEP is a visual and imaginative tour de force from writer-director Michel Gondry (THE ETERNAL SUNSHINE OF THE SPOTLESS MIND). Some say that unshackled from post-modern cult writer, Charlie Kauffman, Gondry has slipped into beautiful but self-indulgent and ultimately boring whimsy. I beg to differ. While I can see the intelligence and conceptual brilliance of a movie like ETERNAL SUNSHINE, Kauffman's films have always left me a little cold. The characters always seemed like pawns in a clever game and I found the movies emotionally sterile. (Perhaps this is the point?) By contrast, THE SCIENCE OF SLEEP is deeply personal and each character is well-loved and engaging, despite going on a surreal, sometimes creepy romantic thrill-ride.
Our hero is a young artist called Stéphane with a child-like fondness for inventing things and optical illusions. Lured back to Paris from Mexico by his French mother with the offer of a creative job, Stéphane finds himself stuck as a typesetter in a basement full of kooky colleagues. The most memorable of these is a middle-aged alleged love-monster called Guy who mercilessly takes the piss out of his co-workers and upstages the lead characters whenever he is on screen. Faced with such a numbing job, Stéphane retreats into his richly imagined dreamworld. Here he is the star of his own Blue Peter style childrens TV show; he can kick his boss out of the window; and he can have fantasies about his co-worked Martine. However, events really kick off when he meets his shy neighbour Stéphanie. At first, he fancies her friend, but soon, Stéphanie's obession with rescuing knitted dolls and making things wins Stéphane over. The question is: will Stéphanie allow herself to be drawn into this charming, romantic dream-world and find love.
It should now be clear that you cannot approach this film with a cynical mind-set. The whole point is to confront us with an infantile man and ask us what is wrong with his reversion into dreams. To that end, the production & costume design betrays an attention to detail not seen since THE ROYAL TENENBAUMS and the characters have a similar habit of saying exactly what they think, no matter how naif or down-right bizarre that seems to us.
If the movie walks a fine line between whimsy and ridiculousness, it stays on the right side thanks largely to a laugh out loud funny script and outstanding performances from all lead and supporting actors. Among the supporting cast, Alain Chabat (LE GOUT DES AUTRES) is outstanding as Guy. And as far as the leads go, while Charlotte Gainsbourg is absolutely fine as Stéphanie, the revelation is Gael García Bernal as Stéphane. I have always liked his work but it has all been off a piece - THE CRIMES OF PADRE AMARO to THE KING to BAD EDUCATION, he has played sexually confident, almost predatory men. By contrast, in THE SCIENCE OF SLEEP he plays a shy, child-like character completely convincingly and - more of a revelation - plays comedy really well, moving as easily between English, Spanish and French as his character moves between dreams and reality.
THE SCIENCE OF SLEEP played Berlin 2006 and went on release in France, Germany, the US, Belgium, Russia, Denmark, Israel, Portugal, Mexico, Poland, the Netherlands, Greece, Hong Kong, Sweden, Turkey and Estonia in 2006. It opened in Finland and Italy in January 2007 and is currently on release in Spain and the UK. It opens in Japan on April 7th, in Australia on May 3rd and in Argentina on August 9th. THE SCIENCE OF SLEEP is also available on Region 1 DVD.
Posted by administrator at 10:48 PM | Comments (0)
April 05, 2009
Petit Diable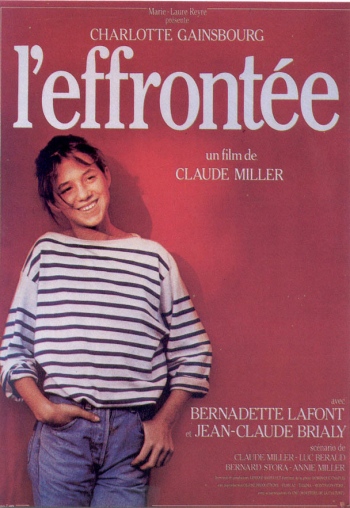 Charlotte And Lulu, L'Effrontee, 1985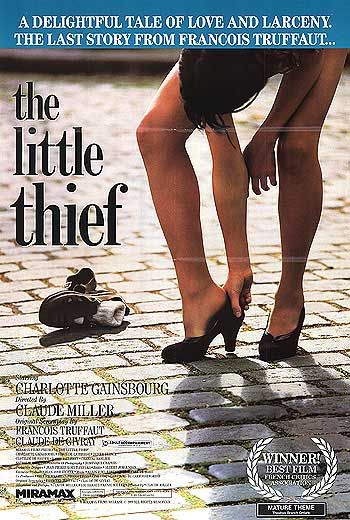 The Little Thief, La Petite Voleuse, 1989
엄마랑 아빠랑 한참 데이트하고 있을때 꼬맹이는 이런 영화를 좋아했었습니다.

Posted by administrator at 10:58 PM | Comments (0)
April 02, 2009
Three quarreling brothers
무슨 말을 하는건지도 모르면서 내가 이런 영화를 좋아할때가 있었구나. 기억이 이렇게 이어지는 구나.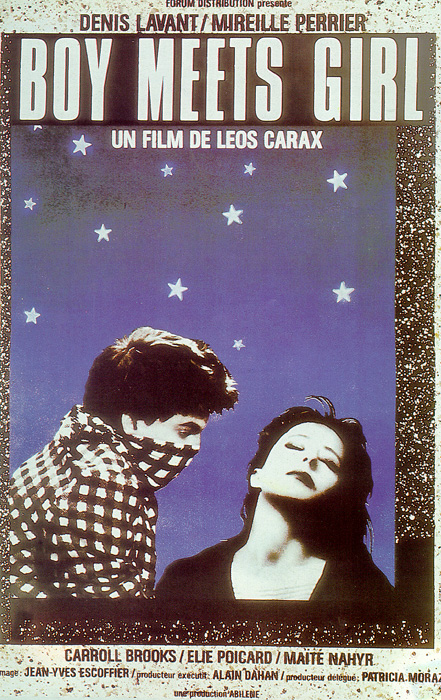 Boy Meets Girl, 1984, Leos Carax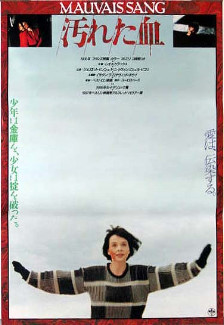 Mauvais Sang,1986, Leos Carax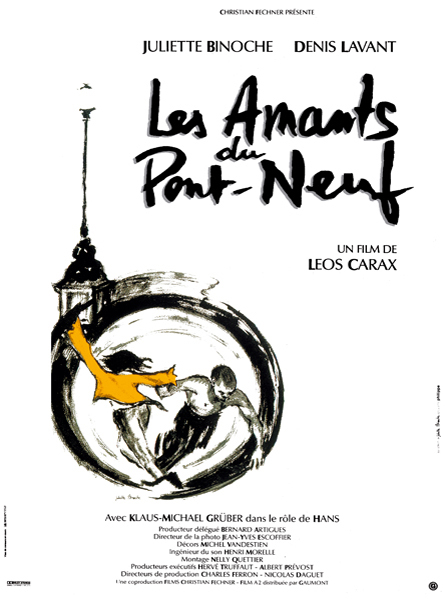 Les Amants Du Pont-Neuf, 1991, Leos Carax
Posted by administrator at 11:03 PM | Comments (0)
April 01, 2009
Two Idiots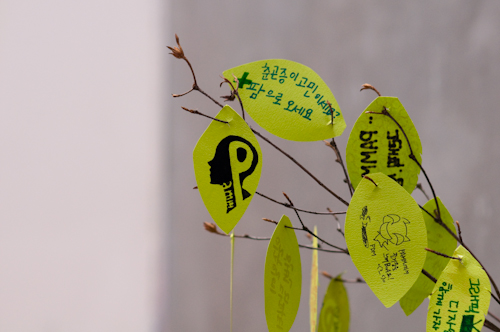 PAMM 2009 소모임 홍보포스터. 확실치 않으나 아마도 소월 제작.
명맥: 어떤 일의 지속에 필요한 최소한의 중요한 부분.
Posted by administrator at 11:45 PM | Comments (0)