« May 2007 | Main | July 2007 »
June 28, 2007
Spread your big ideas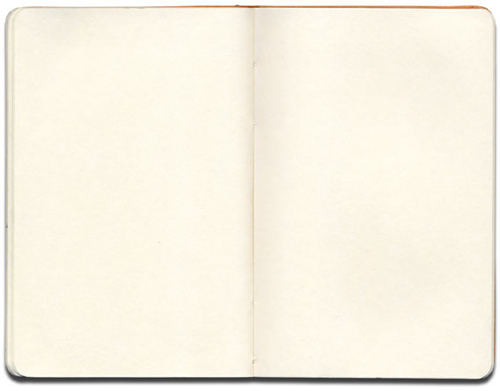 Web Gallery Humus. Issue #9. Download it Mac/Pc
Humus is territory where images, creativity, thoughts and expressions have no border line or demarcation line.
Please visit ---> Link
Posted by administrator at 05:06 PM | Comments (0)
Kick Ass
Cherie tells media: we won't miss you
Cherie Blair fired a parting shot at the media as she left Downing Street this afternoon by quipping: "Goodbye. I don't think we'll miss you."
The prime minister's wife risked souring an otherwise smooth and emotional round of farewells for Tony Blair by venting her feelings towards the broadcasters, photographers and reporters who have trailed her family closely for more than a decade.
After standing with her four children and silent husband on the steps of 10 Downing Street for a final photo opportunity, Mrs Blair turned straight to the television camera standing just feet away to give her final words as Britain's "first lady".
Clad in a fuchsia pink coat, Mrs Blair smiled and said to reporters: "Goodbye. I don't think we'll miss you."
It is not the first time the gaffe-prone Mrs Blair has spoken out of turn.
At last year's Labour party conference in Manchester, Mrs Blair upset the apple cart when Gordon Brown told delegates what a "privilege" it had been to work for her husband.
Mrs Blair was overheard by a reporter saying: "Well, that's a lie..." She later denied making the comment but the damage had already been done.
An embarrassed Mr Blair was forced to make a joke about it in his keynote conference speech.
Mrs Blair, who goes by her own name in her working life as Cherie Booth QC, has attracted her fair share of negative coverage over the years.
She is believed to have been stung by some of the more personal attacks, particularly in the early years when unkind articles were written about her hair and appearance.
Hélène Mulholland
Wednesday June 27, 2007
Guardian Unlimited
Posted by administrator at 02:52 AM | Comments (0)
Glorious Leaving
Channel4 News: 27 June 2007
Tony Blair's standing ovation
이런걸 보고도 뭐가 좋고 나쁜지 구별 못하는 사람은 바보. 좀 배워라 배워.
http://www.channel4.com/news/articles/politics/domestic_politics/unique+applause+at+blairs+last+pmqs/579377#fold
Unique applause at Blair's last PMQs.
Tony Blair received an unprecedented ovation at the end of his final prime ministers questions today.
It was the first time in living memory that politicians and commentators alike could remember any member - including a sitting prime minister - receiving a round of applause. Clapping is normally verboten in the chamber.
In a largely non-adversarial 30 minute session, Blair finished by paying tribute to the "noble work" of his fellow politicians on all sides of the house.
Although he acknowledged he was never "a great House of Commons man", he said that he could pay the House the greatest tributes by saying "that from first to last I never stopped fearing it".
Channel 4 News

Posted by administrator at 12:58 AM | Comments (0)
June 27, 2007
Location Drawing


Self Portrait by Paris Hilton. June 2007
Posted by administrator at 10:10 PM | Comments (0)
June 24, 2007
Paper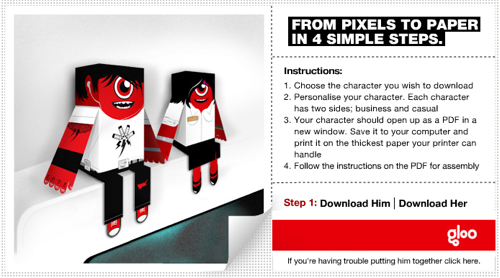 Mr. and Mrs. Smith
http://www.gloo.co.za/glooman/

Posted by administrator at 08:41 PM | Comments (0)
Twins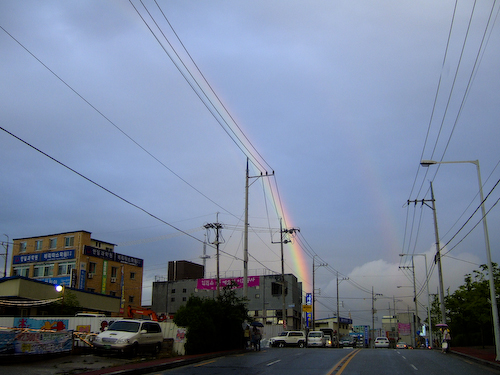 A double rainbow. beginning of real humid summer. 2007
운좋게도 매년 한번씩은 무지개를 본다. 올해는 한번에 두개다.
Ain't got no home, ain't got no shoes
Ain't got no money, ain't got no class
Ain't got no skirts, ain't got no sweater
Ain't got no perfume, ain't got no beer
Ain't got no man
Ain't got no mother, ain't got no culture
Ain't got no friends, ain't got no schooling
Ain't got no love, ain't got no name
Ain't got no ticket, ain't got no token
Ain't got no God
.
.
.
.
.
What about God?
Why am I alive anyway?
Yeah, what about God?
Nobody can take away
I got my hair, I got my head
I got my brains, I got my ears
I got my eyes, I got my nose
I got my mouth, I got my smile
I got my tongue, I got my chin
I got my neck, I got my boobs
I got my heart, I got my soul
I got my back, I got my sex
I got my arms, I got my hands
I got my fingers, Got my legs
I got my feet, I got my toes
I got my liver, Got my blood
I've got life , I've got my freedom
I've got the life
And I'm gonna keep it
I've got the life
And nobody's gonna take it away
I've got the life
Nina Simone Ain't Got No/I Got Life. (1968)
Posted by administrator at 05:28 PM | Comments (0)
June 23, 2007
New issue ready!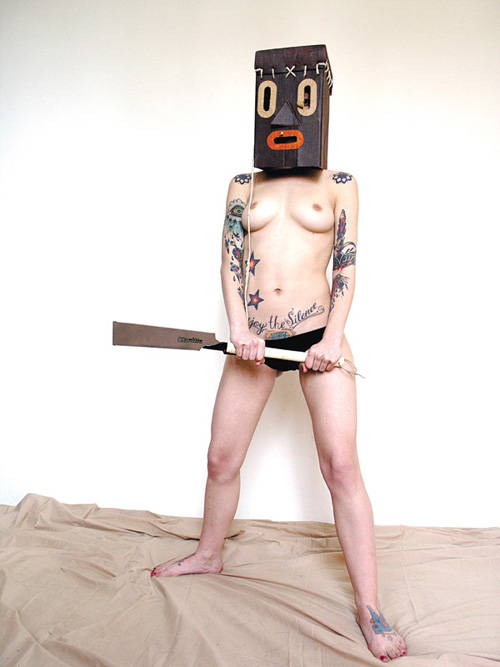 ROJO®egal head in the box
Un nuevo número de ROJO® ya ha llegado a nuestro almacén. Con una magnifica portada de Boris Hoppek, contiene 160 páginas de trabajos originales de artistas de todo el mundo. Ya lo puedes comprar en nuestra tienda online... y serás el primero a ver sus contenidos exclusivos en tu casa. Recuerda! ROJO® te lo envia a cualquier parte del mundo sin coste adicional.
A new issue of ROJO® just arrived to our warehouse. Features a beautiful cover by Boris Hoppek, and its 160 pages contain original artwork by worldwide artists. You can order your copy now... and you will be the first to see its contents at your home. Remember! ROJO® ships worldwide without additional costs.
ROJO®egal artwork by: Boris Hoppek, Ros Dolan, Wagner Pinto, Javier Tles, Hanna Jónsdóttir, Michel Ducourneau, Irregular Galaxy, Yosuke Bandai, Fupete, Bimbo, Carles Allende, Defi, Mone Mauer, Alex Diamond, Guarch, Shoboshobo, James Dawe, Müdwig Dans, Jonas Linell, Saul Zanolari, Arturo Sandoval, Plastik Kid, Hank Park, Tiago Capute, Sislay, Mikko Rikala, Ruben Sánchez Panzuela, Evgeny Kiselev, Carlos Denisieski, Yomar Augusto, Maria Donata Napoli.
Posted by administrator at 09:37 PM | Comments (0)
Veil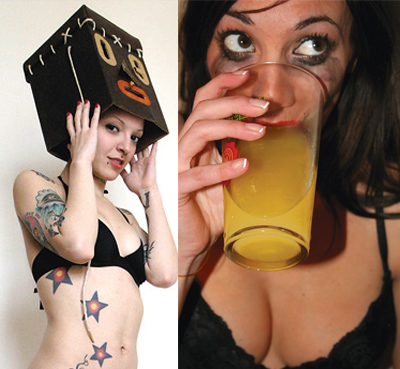 ROJO®artspace
Tofer Take Walks
05.07.2007 - 07.08.2007
Exposición del artista y fotógrafo de Hollywood, donde muestra una selección de nuevas imagenes impresas sobre tela.
Art exhibition of Hollywood based artist and photographer, displaying a selection of his new images printed on textile.
Una recopilación de imagenes explicitas, rutinarias y creibles con las que Tofer inventa un manual autobiográfico y contemporáneo de la provocación. Una exposición única imprescindible para los amantes de la poetica úrbana y cotidiana de lo extremo. Obras impresas en tela y expuestas en un novedoso formato gigante que permite adquirir la obra de serie limitada al tamaño que desees.
An stounding compilation of explicit and usual day to day live pictures where Tofer scatters his memories, feelings and fantasies looking for a unique reaction on seduction and distress. A unique, exclusive limited edition essential to fans of the poetic urban & daily extreme. Photographies printed on textile exposed in a new gigantic format that allows you to adquire a limited edition print in the size you want.
Posted by administrator at 09:18 PM | Comments (0)
June 14, 2007
A Caterpillar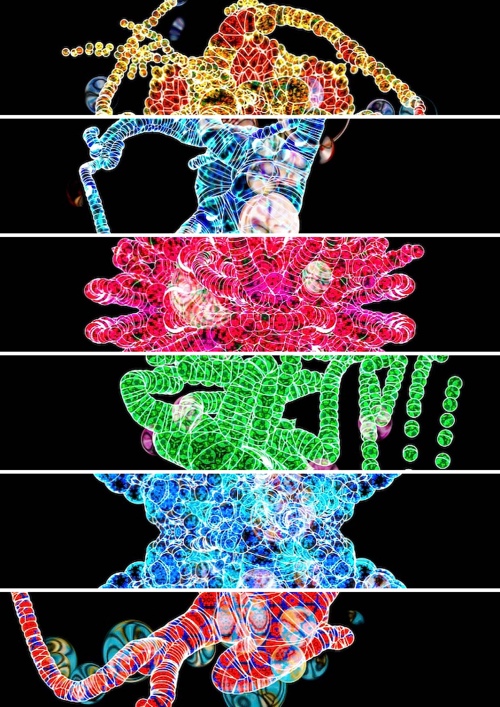 Fractapillar. 3D animation + Motion Graphics. 4m x 5m. work by Jin. 2007
작품론 - 작품 Fractapillar 에 대하여
작가는 일상생활에서 보여지는 시각적으로 정제되고 디자인된 색과 형태에서 벗어나, 자연의 의도되지 않은 불규칙적이고 유기체적인 형과 색 움직임을 모티브로 한 추상 애니메이션을 제작했다. 아이러니하게도 이러한 움직임을 표현하는 매개체로 컴퓨터 프로그래밍을 통한 자연적 불규칙적 움직임을 구현해내는 "프랙탈 Fractal" 기법을 사용하여 다양한 무브먼트를 만들어냈다.
또한, 꽃이나 자연에서 보여지는 기하학적 이미지를 Kaleidoscope 기법을 통해서 패턴화 시켰으며 이를 애벌레 Caterpillar의 불규칙적인 움직임과 조합하여 동선과 색에 다양성을 추구하였다. 이러한 이미지들은 어릴 적 우리가 만화경을 들여다보며 빛과 형태의 변화에 빠져들었던 추억을 되살려 준다.
우리는 일상생활에서 이미 인간을 손을 거쳐 선택되고 디자인된 형태와 색채학 이론서에 나올법한 색들에 익숙하고 그것이 곧 미의 기준이라고 생각해왔다.
작가는 이번 작품을 통해서 그러한 형식을 깨고, 신이 빚어낸 예술 작품이라는 자연에서 모티브를 얻고 많은 영감을 받았으며, 자연 속에서 보여지는 유기체와 기학학적인 다양한 형태와 색 그리고 움직임들이 테크놀로지를 통해 재해석되고 변형됨으로써 형식적인 틀에서 벗어난 색다른 시각적인 아름다움을 창출해 냈다.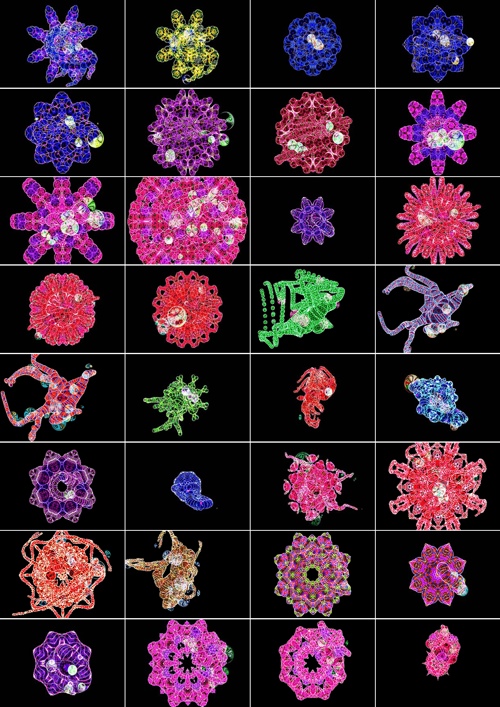 Fractapillar. 3D animation + Motion Graphics. 4m x 5m. work by Jin. 2007
작업세계
현재 전북대, 충북대, 배재대 등에서 애니메이션, 모션그래픽, 영상제작기법에 관한 강의를 하고 있으며, 컴퓨터 그래픽과 애니메이션이 사용되는 상업, 비상업적인 영상의 후반작업 및 회화와 디자인그룹의 전시회에 참여하고 있다.
Art, Design, Animation에 관련된 다양한 정보와 개인작품을 전시하는 공간인 블로그 Reanimated & Rebirth를 운영하고 있으며, Reanimated & Rebirth 라는 단어에서 알 수 있듯이 애니메이션을 통해서 무생물적인 존재들을 살아 움직이게 만들고 불가능한 현실을 가능하게 만드는 상상력을 실현시키고 있다.
다양한 삶을 살아가는 서로 다른 인간을 존중하고, 그 다양함 속에서 새로운 예술이 시작된다고 믿고 있으며, 애니메이션, 회화, 실사영상, 그래픽디자인이 혼합된 하이브리드적인 동영상을 구현하기 위한 테크놀로지에 많은 관심을 가지고 있다.
최근에는 동서양의 신화와 한국의 자연 환경 속에서 작품의 모티브를 찾고 있으며 생명과 죽음의 이미지를 컴퓨터 그래픽과 애니메이션으로 재생시키고 부활시키는 것에 대해서 진지한 접근을 시도하고 있다.
Posted by administrator at 07:39 PM | Comments (0)
June 10, 2007
Future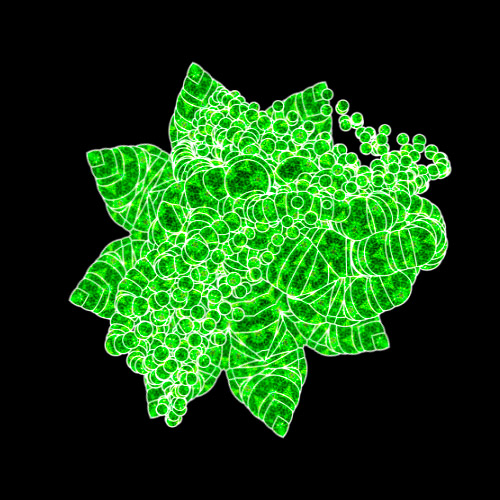 Fractal Caterpillar. 3D Animation + Motion Graphics. 4.9m x 5m work by Jin. 2007
2007 한국소리문화의전당 초대기획전
전북현대미술 다시읽기_04
내일의 발견
일 시 : 2007년 6월 9일(토) - 6월 24일(일) (16일간, 휴관 없음)
개막식 : 6월 9일(토) 오후 2시, 본 전시장
참여작가
강현덕 고형숙 김정의 김준우 박성민 송상민 이상훈 임승한 전우진 정상용
전시취지
오늘날 사람들이 가장 친숙하게 느끼는 매체는 '영상'일 것이다. 특히 우리가 미술이라고 부르는 전통적이고 수공적인 시각 이미지 제작과 공급의 방식은 현란한 영상 미디어와 디지털 환경의 홍수에 떠밀려 점점 낡은 향수를 자극하는 수준의 어떤 것으로 치부되곤 한다.
이러한 매체들이 쏟아내는 다양한 정보들은 현대사회와 현대인을 이해하는데 필수적인 것이 되어가고, 우리의 일상을 드러내는 데 커다란 역할을 하고 있음을 부인하기 힘들다. 바로 그 지점에서 우리는 우리의 일상생활을 '점령'한 듯 보이는 미디어에 대하여 보다 적극적인 검토와 새로운 이해를 도모해야하는 것은 아닐까?
지역미술의 일정한 흐름을 조망하고자 하는 [전북현대미술읽기]의 네 번째 시리즈로 마련된 이번 [내일의 발견전]은 대중적 문화 코드와 시각 이미지들의 다양한 변화 속에서, 기존의 환영적 재현을 바탕으로 하는 (순수)미술의 역할과는 또 다른 복합적 미디어 미술의 새로운 경향을 모아 살펴보고자 하는 의도를 지니고 있다.
실험영화, 사진, 모션그래픽, 애니메이션 등 실험적인 영상 매체작품을 주로 다루는 청년작가 10인을 초청하여 그간 지역미술에서 만나기 힘들었던 다양한 기술적 모색과 새로운 시각양식을 선보이고자 한다. 이 외에도 캔버스를 바탕으로 하는 회화 작품들이 포함되어 있다. 그러나 이 경우에도 현대 도시의 삶을 디지털적 시각으로 재해석하거나 일정한 패턴으로 디자인된 평면 위에 약간의 덧칠이 가해지는 형식적 변주를 보여준다.
이러한 매체 중심의, 영상 작업들이 그간 우리 지역의 미술계에서 전혀 낯선 것이었다고 할 수는 없다. 그러나 좀 더 본격적으로 매체 그 자체를 다른 방향으로 발전시키며 미술의 다른 지평을 제시하는 작가, 작품들을 흔하게 만나기란 매우 힘들었다는 점을 감안할 필요도 있다.
이번 전시가 '발견'하고자 하는 '내일'의 모습은 당연히 완성형이 아니다. 또 단지 '영상매체'라는 첨단의 유행과 기술을 거친다고 해서 매우 설득력 있는 '대중'적 친화력을 가진다고 장담할 수도 없다. 아직은 전통과 순수의 재현적 회화에 더 강한 친화력을 보이는 전북미술의 장場에서 일군의 '화가'들이 새로운 매체에 접근하는 제스처 자체가 하나의 '실험'일 것이기 때문이다.
따라서 이번 전시는 전북미술의 새로 개척될 영역에 대한 적극적 담론의 생성을 유도해 내는 동시에 영상 매체의 미술적 해석에 대한 색다른 경험의 자리를 제공하는 특별한 자리가 되어줄 것으로 기대한다.

Posted by administrator at 12:57 AM | Comments (0)
Mind Map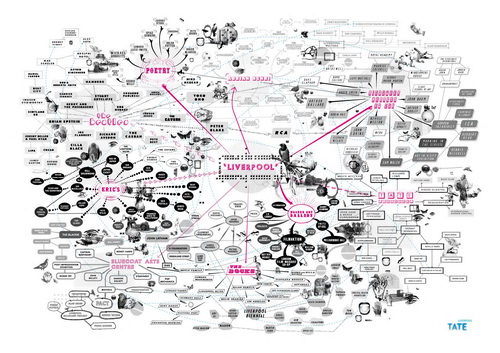 Centre of the Creative Universe: Liverpool and the Avant Garde is an exhibition of Liverpool's art scene over the past 50 years.
It explores how the city has inspired a wide range of renowned artists to create views of Liverpool and its people, as well played host to avant-garde movements from Pop to Conceptual Art and beyond.
It runs until September 9, 2007 at Tate Liverpool.
www.tate.org.uk
Posted by administrator at 12:35 AM | Comments (0)
June 04, 2007
Event Horizon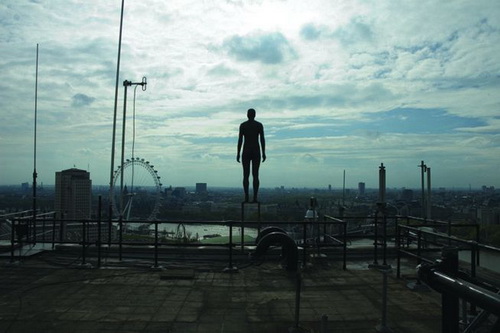 Sculptor Antony Gormley, one of the UK's leading artists, has unveiled his new installation Blind Light at the Hayward Gallery in London.
Gormley's other new installation Event Horizon sees 20 body casts on the rooftops of public buildings in London. All the figures face the Hayward Gallery.
http://www.bbc.co.uk/london/content/image_galleries/antony_gormley_gallery.shtml?3
Thirty-one sculptures by Angel of the North artist Antony Gormley will be peering out across London's horizon over the summer months. The figures - life-size casts of the artist's body - will be installed in locations around the capital as part of Gormley's exhibition Blind Light, at the Hayward gallery, from May 17 until August 19 2007. As the cast iron sculptures begin to make their appearance on bridges, rooftops and streets around the capital, you can meet some of them here.
LINK --> Let's find it more
Posted by administrator at 04:11 AM | Comments (0)
Hot Pepper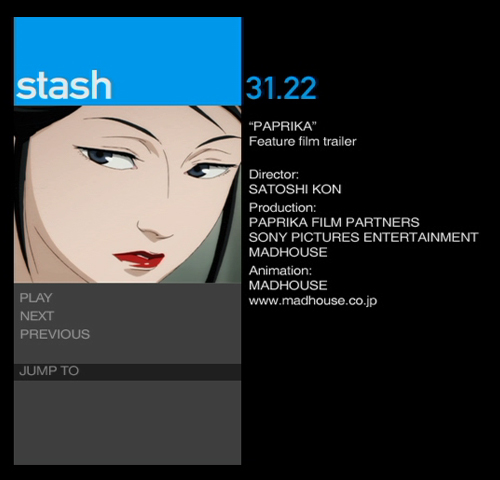 Title: Stash 31
Details: Hang on, here comes another 2+ hours of sensory overload – outstanding animation, vfx, motion design, behind the scenes extras and music downloads. Stash 31 is the perfect way to shrug off the last of winter and re-fire your frontal lobe.
The Stash folks met a lot of new people putting together Stash 31 – talented people they think you should know about like Valkeiser Capital images from Amsterdam, Furi Furi from Tokyo, Hakka Design from Singapore, Quadroplastic from Moscow, RGB from Vilnius, Encyclopedia Pictura from San Francisco, Nemo Design, Unibros and Curiosity Group from Portland, and Metropolitana from Barcelona. They also hooked up with many people you know well, like Motion Theory and their new work for Modest Mouse, Imaginary Forces for CBS Sports, Brand New School for Jeep, Universal Everything for Audi, Psyop for Miller Genuine Draft, Post Panic for MTV, Buf for HP, and Buck and Shilo for Scion. Plus even more work from many more studios!
The BONUS FILMS this issue are two deceptively simple and surreal shorts from the untethered mind and steady hand of Italian illustrator/grafitti artist Blu who is the subject of a forthcoming documentary called Megunica.
Your BONUS MUSIC downloads on Stash 31 (nine tracks - almost an hour of sweet sounds) come courtesy of the nice + smooth label in Toronto and include tracks from Kinder Atom, DJ Shine, Heiki, Mossyrock, SolaZul, Teknostep and Chromosphere.
Yes, it's a lot, but we know you can handle it.
Attention: NTSC/Regional code is ALL. We recommend this DVD be viewed on set top DVD players. Certain computer based DVD players will encounter a "region" error. If this error occurs please try the disc in a set top player, or in an alternate computer based DVD player
www.stashmedia.tv
Posted by administrator at 03:35 AM | Comments (0)
June 01, 2007
Convergence Contents Korea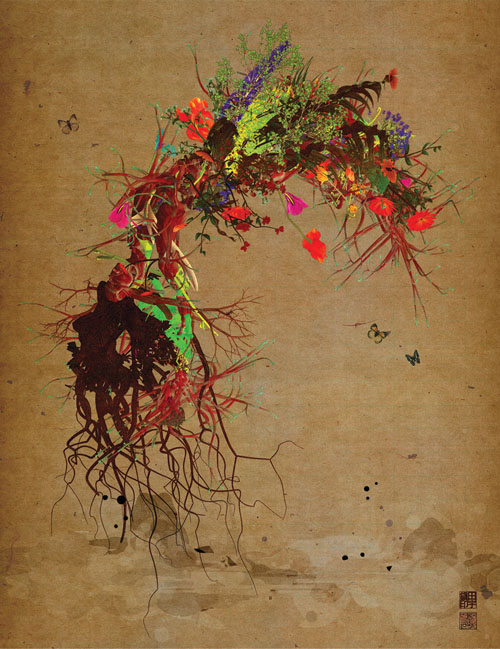 Sephiroth Tree Part II. 2D + 3D Computer Graphics. work by Jin 2007
20th Anniversary of Jeonbuk National University Art College Exhibition
Samsung Art & Culture Centre, Jeonju
Date: 10th~14th June 10am - 5pm
Private View: 10th June 5pm
Internation Design Exhibition of Korea Contents Association
Convergence Contents Korea
Pukyong National University
Date: 1st~4th June 10am - 5pm
Posted by administrator at 09:30 PM | Comments (0)