« January 2012 | Main | March 2012 »
February 24, 2012
Jump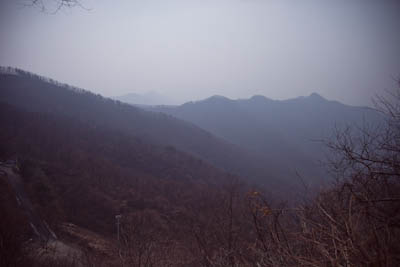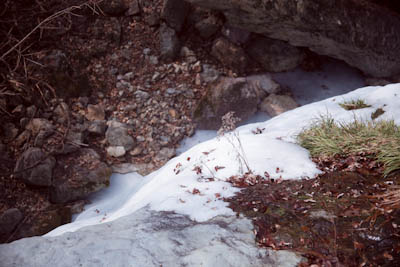 원등사 2km
걷지도 못하고 앉지도 서있지도 못할 만큼 발목이 아프다.
제자리에서 약 5분동안 시간을 멈추었다가 수평낙하하는 매를 본 것은 다행이다.

Posted by administrator at 12:47 AM | Comments (0)
February 23, 2012
invisible

태양의 CG
The Solar Annual Report, powered by the sun
http://www.behance.net/gallery/The-Solar-Annual-Report-powered-by-the-sun/2986075#.T0YItuzsr8t.facebook
Posted by administrator at 06:49 PM | Comments (0)
spit

istds. Jeonju
예전에 내 친구가 나랑 술마시다가 갑자기
왜 항상 나이 어린 애들에게 존대말을 쓰냐고 물어본 적이 있었다.
나는 존대말속에는 상대방에 대한 존중과 차별이 동시에 존재한다고 믿고 있었다.
내게 존대말을 듣는 사람들은 누가 되었던지 나와 생각이 같을 수 없는 사람들이다.
친구는
내 그림에 대해서 온갖 모진 말을 서슴치 않았고 때로는 대책없는 행동으로 나의 맘을 아프게 했지만
언제나 내 곁을 지켜주었다.
서로에게 화가나서 며칠씩 아무말을 안해도 소년챔프가 나오는 날엔 어김없이 학교앞 서점에서 만나 해장국집.
내 친구는 적어도 나를 이간질하거나 등에 칼을 꽂는 배신자는 아니었기 때문이었다.
우리는 공연장에 가서 발레도 보고, 미술전시장에서 가서 그림도 보고, 연극도 보면서 낄낄거리고 가볍게 웃었다.
그리고 서로 무식하다고 욕했고,
가볍게 웃었다.
그러면 되었다.
원하든 원치않든 정확한 시간이 되면 자연스럽게 소멸된다.
왕가위는 동사서독이라는 무협영화의 영어제목을 Ashes of Time 이라고 지었다.
나는 1년이 걸린 시간은 2년, 2년이 걸린 시간은 4년이 답해 준다고 여전히 믿고있다.
Posted by administrator at 12:17 AM | Comments (0)
February 21, 2012
waltz
Waltz for Ray from zuga on Vimeo.
Posted by administrator at 04:24 PM | Comments (0)
Intervention
그늘을 벗어나야 햇볕이 따뜻하다는 것을 알 수 있겠지.
큰나무는 시원한 그늘만 제공하는 것이 아니다.
소나무 아래는 풀도 자라지 않는법.
여전한 개입의 문제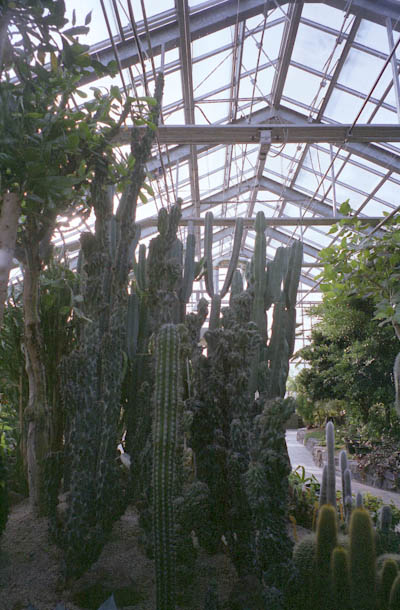 Natura F1.9 Reala 100
Posted by administrator at 11:58 AM | Comments (0)
February 13, 2012
context
사전적 의미로도 context 는
1. (어떤 일의) 맥락, 전후 사정
2. (글의)맥락, 문맥
이다.
외국에서 공부하는 동안 나를 너무도 괴롭혔던 context
물론 우리나라말에서도 글의 문맥이나 맥락을 잘 이해해야되지만
특히 외국말로 된 글에서는 context의 의미를 잘 파악해야한다.
그리고 context의 이해가 매우 필요하다.
오해는 context의 이해없이 발생한다.
왜냐하면 사람들마다 어떤 글이나 말에서
자기가 필요한 부분만 가지고 전혀 다른 식으로 해석하기 때문이다.
모든 글을 충분히 읽고
모든 말을 충분히 듣고
그러면 context 가 자동으로 이해되지만
그렇지 못하게 되면
분명 심각한 오류와 오해가 발생한다.
*** 클럽에서는 심지어 렌즈 구경 한번 못해본 사람들의 뛰어난 렌즈 사용기를 수도 없이 읽을 수 있다.
*** 테라플루때문에 머리가 이상해.
Posted by administrator at 01:46 AM | Comments (0)
February 09, 2012
The Artist
예술가는 풍성하고, 다양하고, 불안한 사도.
진짜 예술가는 유능하고, 실천적이고, 능숙하고,
늘 마음과 대화하고, 정신으로 물건을 대한다.
진짜 예술가는 마음에서 모든 것을 끌어내고,
기쁘게 일하고, 차분하게, 기민하게 만들고,
진짜 톨텍 인처럼 일하고, 사물을 구성하고, 빈틈없이 일하고,
재료를 정돈하고, 꾸미고, 조절하고, 발명한다.
썩은 예술가는 닥치는 대로 일하고, 사람들을 비웃고,
불분명한 물건을 만들고, 사물 안면의 표면을 붓질하고,
부주의하게 일하고, 사람들을 속이는, 도둑놈.
톨텍 족의 시. 스페인어 원문을 데니스 레버토프가 영어로 옮김.
* 디자이너란 무엇인가 / 노먼 포터 / 최성민 옮김
The Artist
The artist: disciple, abundant, multiple, restless.
The true artist: capable, practising, skilful;
Maintains dialogue with his/her heart, meets things with her/his mind.
The true artist: draws out all things from his heart,
works with delight, makes things with calm, with sagacity,
works like a true Toltec, composes his/her objects, works dexterously,
arranges materials, adorns them, makes them adjust, invents.
The carrion artist: works at random, sneers at people,
makes things opaque, brushes across the surface of things,
works without care, defrauds people, is a thief.
- Toltec poem translated from the Spainish by Denise Levertov
Posted by administrator at 01:22 PM | Comments (0)
Anyone Who Knows What Love Is
Every life includes significant landmarks: your first kiss, your first job, your first undetected murder. Maybe that's just me. Anyway, last week I experienced a more alarming first: my first unironic conversation with a machine.
I was using the new iPhone, the one with Siri, the built-in personal assistant you talk to. You hold down a button and mutter something like "Set the alarm for eight in the morning," or "Remind me to ring Gordon later," and Siri replies, "OK, I'll do that for you," using the voice of Jon Briggs, better known as the voice of The Weakest Link. And he sets everything up, just the way you wanted.
Siri is a creep – a servile arselick with zero self-respect – but he works annoyingly well. Which is why, last week, I experienced that watershed moment: for the first time, I spoke to a handheld device unironically. Not for a laugh, or an experiment, but because I wanted it to help me.
So that's that. I can now expect to be talking to machines for the rest of my life. Today it's Siri. Tomorrow it'll be a talking car. The day after that I'll be trading banter with a wisecracking smoothie carton. By the time I'm 70 I'll be holding heartbreaking conversations with synthesised imitations of people I once knew who have subsequently died. Maybe I'll hear their voices in my head. Maybe that's how it'll be.
The present day is no less crazy. We routinely do things that just five years ago would scarcely have made sense to us. We tweet along to reality shows; we share videos of strangers dropping cats in bins; we dance in front of Xboxes that can see us, and judge us, and find us sorely lacking. It's hard to think of a single human function that technology hasn't somehow altered, apart perhaps from burping. That's pretty much all we have left. Just yesterday I read a news story about a new video game installed above urinals to stop patrons getting bored: you control it by sloshing your urine stream left and right. Read that back to yourself and ask if you live in a sane society.
When I was making the series How TV Ruined Your Life, we went out and asked members of the public to comment on a new invention we were claiming was real: a mobile phone that allowed you to call through time, so you could speak to people in the past or future. Many people thought it was real: not so much a testament to gullibility, but an indicator of just how magical today's technology has become. We take miracles for granted on a daily basis.
Nonetheless, I relish this stuff. I coo over gadgets, take delight in each new miracle app. Like an addict, I check my Twitter timeline the moment I wake up. And often I wonder: is all this really good for me? For us? None of these things have been foisted upon humankind – we've merrily embraced them. But where is it all leading? If technology is a drug – and it does feel like a drug – then what, precisely, are the side-effects?
This area – between delight and discomfort – is where Black Mirror, my new drama series, is set. The "black mirror" of the title is the one you'll find on every wall, on every desk, in the palm of every hand: the cold, shiny screen of a TV, a monitor, a smartphone. The series was inspired, indirectly, by The Twilight Zone, Rod Serling's hugely entertaining TV series of the late 50s and early 60s, sometimes incorrectly dismissed as a camp exercise in twist-in-the-tale sci-fi. It was far more than that. Serling, a brilliant writer, created The Twilight Zone because he was tired of having his provocative teleplays about contemporary issues routinely censored in order to appease corporate sponsors. If he wrote about racism in a southern town, he had to fight the network over every line. But if he wrote about racism in a metaphorical, quasi-fictional world – suddenly he could say everything he wanted.
The Twilight Zone was sometimes shockingly cruel, far crueller than most TV drama today would dare to be. In one famous episode, the main protagonist, a luckless bookworm, wanders through the rubble following a nuclear holocaust. Discovering he is the last man on Earth, he decides to commit suicide, only to spot the remains of a library nearby just as he lifts the gun to his temple. Suddenly lifted by the realisation that at last he can read all the books he wants, uninterrupted, he gleefully assembles a year's worth of reading. But as he reaches for the first book, his glasses fall off and smash on the floor. He ends the episode weeping and alone.
In Serling's day, the atom bomb, civil rights, McCarthyism, psychiatry and the space race were of primary concern. Today he'd be writing about terrorism, the economy, the media, privacy and our relationship with technology. Or trying to, because while present-day TV drama may be subject to less censorship, it also has fewer avenues for exploring ideas. The majority of dramas are long-running returning series or genre pieces – detective stories, period dramas and the like. It's as if there's a constant pressure to reassure a nervous viewer: to say look, it's episode 89, it's got the same faces as last week, in the same precinct, with the same woes. You know you'll like this – because you've already seen it.
For me the joy of shows like The Twilight Zone, such as Tales of the Unexpected, or Hammer House of Horror, or erstwhile "showcase slots" such as Play for Today, was precisely that you hadn't already seen it. Every week you were plunged into a slightly different world. There was a signature tone to the stories, the same dark chocolate coating – but the filling was always a surprise.
That's what we're aiming for with Black Mirror: each episode has a different cast, a different setting, even a different reality. But they're all about the way we live now – and the way we might be living in 10 minutes' time if we're clumsy. And if there's one thing we know about mankind, it's this: we're usually clumsy. And it's no use begging Siri for help. He doesn't understand tearful pleading. Trust me, I've tried.
Charlie Brooker
guardian.co.uk, Thursday 1 December 2011 20.00 GMT
Article history
번역:
http://ppirymogavy.blog.me/140149554732
Posted by administrator at 12:47 AM | Comments (0)
February 06, 2012
the rules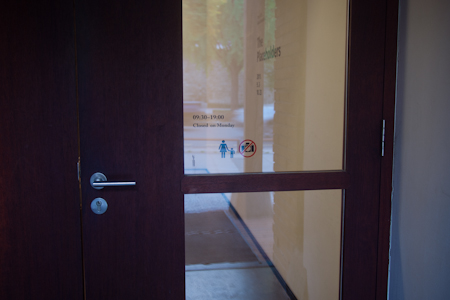 The Rules
11. 쉽게 함부로 얘기하지 않는다.
22. 천천히 숨을 쉰다.
33. 좀 더 듣는다.
44. 생각한다.
55. 경쟁하지 않는다.
66. 좀 더 노력한다.
77. 시간을 아껴쓴다.
88. 긍정적으로 생각한다.
99. 주변을 의식하지 않는다.
11. 촌스럽게 행동하지 않는다. (속마음은 촌스럽고 싶지 않으니까)
22. 영국의 방문을 좀 더 열어둔다.
33. 타협하지 않는다.
44. 유치해진다.
55. 약속한 일은 꼭 지킨다.
* 업데이트
Posted by administrator at 01:50 AM | Comments (0)
February 05, 2012
disaster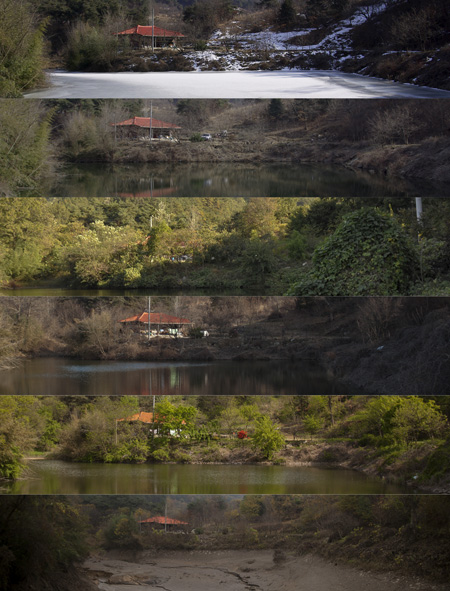 어느날 갑자기. 2007 Jan -2011 Nov
사람의 마음도.

Posted by administrator at 03:26 AM | Comments (0)
February 03, 2012
Black Mirror
1. 나는 어느 누구도 믿지 못하여
나를 진심어린 마음으로 도와주겠다는 사람들을 밀쳐내고
그들을 마음속 깊이 원망한다.
2. 할일이 많이 남았다.

Charlie Brooker, the writer of E4's Dead Set, returns with a suspenseful, satirical three-part mini-series that taps into collective unease about our modern world
Trailer for 'Black Mirror' - new 3 part Channel 4 drama from Charlie Brooker.
Music is 'The Rip' by Portishead.
Trailer directed by Neil Gorringe.
Last on Channel 4
Sun 18 Dec, 9pm
Posted by administrator at 10:07 PM | Comments (0)
February 01, 2012
theory of relativity
이렇게 생각한 아인슈타인은, 진짜 힘과 겉보기의 힘은 본래 통일한 것으로, 원리적으로 구별할 수 없다고 주장했다.
중력이 없는 곳에서도, 적당한 가속도를 가진 운동을 하고 있는 실험실 속에서는, 지상과 똑같은 조건을 만들어낼 수가 있는 것이다.
그렇다면 중력은 어떻게 생각하면 되는가? 4차원의 시간공간(시공〈時空〉이라고도 한다)의 일그러짐(변형) 이라 생각한다.
시공은 실험실(또는 그 실험실이 빚어 보이는 좌표계)마다 일정하다.
중력이 없을 때(시공에 변형이 없을 때), 일반상대론은 특수상대론에 일치하도록 만들어져 있다. 반대로, 질량이 큰 물체 가까이의 시공은 변형이 크다.
http://www.scienceall.com/dictionary/dictionary.sca?todo=scienceTermsView&classid=&articleid=252061&bbsid=619&popissue=
Posted by administrator at 01:04 AM | Comments (0)