« July 2008 | Main | September 2008 »
August 28, 2008
Half and Half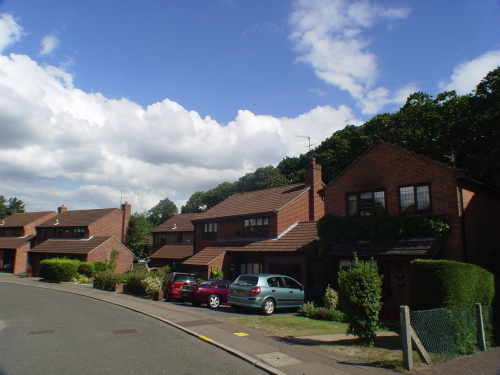 떠나고 돌아온 만큼의 시간이 또 흘렀다. 나는 여전히 촌스럽구나. Lexden Road 28th Aug 2003
Posted by administrator at 01:14 AM | Comments (0)
August 27, 2008
Culture
Opening motion graphics of Beijing Olympic game's handover ceremony to London 2012 Olympic Games. 24th Aug 2008.
이 짧은 1분짜리 동영상안에
Union Jack, Bank, Flat, Bus Stop, London Eye, Piccadilly Circus, Oxford Street, Telephone Box, Bobby, Georgian Style Houses, Victorian/Edwardian Terraced Houses, Vandalism, Banksy, Graffiti, London Bus, Beatles, Gherkin, Westminster, Abbey Road, Tower Bridge, Weather, St. Paul, Millennium Bridge, Tube, Transport for London, Map, Wembley Stadium, The O2 Millennium Dome, Madam Tusso's Museum, National Gallery, Tate, City Hall, Millbank Tower, Lloyds Building, London Centre Point, BT Tower, River Thames, Queue, Black Cap, Buckingham Palace, Rock, Pop, Art & Design, Culture, and so on.
모두 들어있다. 내가 셀수있는 것만 이만큼인데 내가 모르는 이름까지 하면 더 많을거다.
문화는 이렇게 만들어가는 것이다.
Posted by administrator at 04:52 AM | Comments (0)
August 23, 2008
Mouth

수고했어요. Good Night, and Good Luck!
http://reanimated.cafe24.com/mt/archives/2007/01/good_night_and.html
좋은 곳에 사용해야 한다. 그대들의 Mouths
Posted by administrator at 02:19 PM | Comments (0)
August 22, 2008
A Toadstool

Wall-E Spotted in LA! from Blink on Vimeo.
Wall-E. Pixar 2008. Director Andrew Stanton
꼭 그말을 해야겠니. 이 독버섯 같은 인간들아. ㅋㅋ 그동안 꾹 참느라 고생 많았다. 이날을 얼마나 기다렸겠니.
이로써 굿바이.사요나라.아디오스. 아스탈라비스타.Yippie-kay-yay~!
그래 세상에는 좋은 게 좋은 거는 없다. 약점 하나 잡히면 죽는거다. 친하고 말고도 없다. 내가 불편하고 피해보면 용서가 안되는거다. 그게 친구고 동료고 부모고 자식이고 남편이고 아내고 간에,일단 나와 다른 생각을 가지고 있다면, 아니 나보다 내 옆에 있는 저 사람이 잘난 것 같으면 일단 약점을 잡는거다. 그리고 늘어진다. 비열하고 끈덕지게.
한낮 기계 덩어리인 월E 만도 못한 사람들. 보고 감동만 하지 말고, 인간인걸 부끄러워 해라. 이 한심한 인간들아.

Eve + Wall-E from Blink on Vimeo.
http://www.amazon.com/Thnik-Way-60303-Interaction-Wall-E/dp/B0019LKR8E
Posted by administrator at 12:45 AM | Comments (0)
August 20, 2008
Animated Exeter - TALENT AT THE ROOTS
ANIMATED EXETER - TALENT AT THE ROOTS
Sunday, August 10th, 2008
We caught up with the Talent at the Roots event at the Animate and Educate Conference, which took place during Animated Exeter 2008
Are 14-19s the new hope for tomorrow animation industry? How are 14-19s developing their skills? What future can they expect in the UK animation industry? The first Creative Media Diplomas Launch in 2008, what impact will they have and how will young people benefit?
Chair: Martina Bramkamp, senior lecturer in Animation at London College of Communication
Panel: Mike Milne, director of computer animation at Framestore CFC
Chris Chilton, computer games and animation manager, Skillset
Clive Lissaman, London Education Business Manager, Skillset
Talent at the Roots #1

Talent at the Roots #2

얼마만에 뵙게되는 마티나 선생님의 모습이야. 휴우.
http://www.devon-cornwall-film.co.uk/category/festivalsevents/
Posted by administrator at 03:19 AM | Comments (0)
August 19, 2008
Benji, Zax & the Alien Prince

Benji, Zax & the Alien Prince was a children's science fiction television series by director Joe Camp which aired Saturday mornings on CBS in 1983 with repeats airing in the United States and internationally for a number of years through the 1980s.
From Wikipedia, the free encyclopedia
List of Episodes
"The Prince and the Bag Lady" (September 17, 1983)
"U.F.O." (September 24, 1983)
"The Day of the Hunter" (October 1, 1983)
"Goldmine" (October 8, 1983)
"Goodbye to Earth" (October 15, 1983)
"Ghostown" (October 22, 1983)
"The Locals" (October 29, 1983)
"Puppy Love" (November 5, 1983)
"Double Trouble" (November 12, 1983)
"Don't Fence Me In" (November 19, 1983)
"The Flying Lesson" (November 3, 1983)
"Benji Call Home" (December 10, 1983)
"Decoy Droid" (December 17, 1983)

작스가 벤지 시리즈의 에피소드 중 하나였다니. 이럴수가. -노량진 다락방의 추억 1985-1987-
Posted by administrator at 11:36 PM | Comments (0)
August 14, 2008
Siggraph 2008 Nominees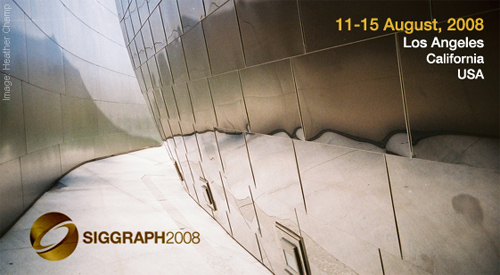 Computer Animation Festival Award Nominees 2008
Best in Show
Bolides
Supinfocom, France
This imaginative student film treats us to a chaotic, hilarious, wheelchair race through an old age home.
Carbon Footprint
Jellyfish Pictures, UK
Using computer graphics, Jellyfish Pictures drives home the point of global responsibility, presenting the decomposition of a single soda can over half a century, in a single seamless shot.
Madagascar: Escape 2 Africa
DreamWorks Animation, USA
Hilarity, peril, romance, and zoo animals; everything expected from DreamWorks Animation, this glimpse into their upcoming film provides a new perspective on flying with animals.
Oktapodi
Julien Bocabeille, François-Xavier Chanioux, Olivier Delabarre, Thierry Marchand, Quentin Marmier, Emud Mokhberi, GOBELINS l'ecole de la image, France
Third-year students directed this animated short about two octopi in their comical escape from the grasps of a stubborn restaurant cook.
The Chemical Brothers "The Salmon Dance"
Framestore CFC, UK
Great music combines with hilarious animation to provide a new perspective on aquaria, as a tank filled with rapping, beatboxing, and dancing fish comes to life, featuring over 300 hand-animated fish.

Best Student Piece Nominees
893
Supinfocom, France
Story and style combine in this tale of honor, tradition, and imagination.
Al Dente
Supinfocom, France
Opera, pasta, a knife-wielding chef, and a delicious animated short.
Bärenbraut
Derek Roczen - Filmakademie Baden-Württemberg, Institute of Animation, Visual Effects and Digital Postproduction, Germany
This tale of disproportionate love shows how relationships can change over time. This remarkable 2D animation illustrates a complicated subject and a complex relationship using the most limited of color palettes.
Blind Spot
Johanna Bessiere, Nicolas Chauvelot, Olivier Clert, Cecile Dubois Herry, Yvon Jardel, Simon Rouby, GOBELINS l'ecole de l'image, France
Peripheral vision is everything in this animation about a nearsighted grandmother in a convenience store, a clumsy robber, and a surveillance camera that doesn't quite tell the whole story.
Mauvais Rôle
Alan Barbier, Camille Campion, Dorian Fevrier, Frederic Fourier, Frederic Lafay, Min Ma, Jean-François Macem, Emanuel Reperant, Jeremie Rousseau, Olivier Sicot, École Supérieure de Réalisation Audiovisuelle, France
A monster constantly cast in games, finds his perfect job in a game you'd never choose for him.
Jury Award Nominees
Chump and Clump
Michael Herm, Stephan Sacher, Germany
This short shows us just how distracting your friends can be ... and just how they can lead you to miss your bus. Repeatedly.
Mauvais Rôle
(see Best Student Piece Nominees for description)
Oktapodi
(see Best in Show Nominees for description)
Our Wonderful Nature
Tomer Eshed, HFF Potsdam, Germany
This documentary uses time stretching, film camera work, and creative sound design to tell the story of water shrews in the wild.
The Plush Life
Timothy Heath, USA
This film, rendered entirely with NVIDIA's Gelato, shows us what happens when you pick at something that just shouldn't be picked at on your way to work.
Related links:
Computer Animation Festival Awards

Posted by administrator at 08:28 AM | Comments (0)
Highend 2008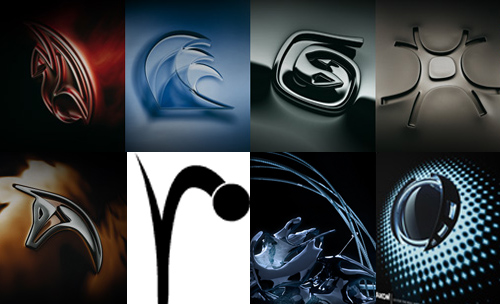 기다리면서 설레이고 보고만 있어도 배부른 나의 맛있는 반찬들. 어서 나와주세요.
Autodesk annouces Latest 3D and 2D Solutions
Pixar Celebrates 20 Years of Renderman at Siggraph 2008
Ice is live!
and so on
Let's Click Click -> http://features.cgsociety.org/siggraph2008/
Posted by administrator at 08:18 AM | Comments (0)
August 06, 2008
Asia Network Beyond Design 2008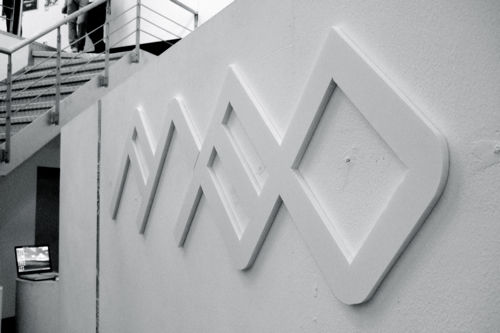 The territory of design is magnified and globalized today, and border between art and design, and differences of the genre are coming to be meaningless as well. The design of the past was demanded one role as industry, and this time demands design as the culture producer and the culture creator. In addition, the importance and role of Asia expand politically and economically, culturally day by day, and the effort for the development by sharing of artworks, researches, education, technology and thought for cooperation and exchange of Asia designers through the exhibition, "Asia Network beyond Design'. It will be very helpful not only to developing our researches and artworks but also to accomplishing the true identity of each region and the characteristic of Asia.
We express our gratitude to all of participations of Asia Network Beyond Design exhibition.
Jeehyun Kim: The Representative of ANBD, Seoul
Nakajima Chie: The Representative of ANBD, Sapporo
Cuang Dah Chen: Representative of ANBD, Tainan
Guo Jin Sheng: Representative of ANBD, Seoul
Korea: 5~15 Aug Hansung Univ. A&D Gallery
Japan: 20~27 Aug Sapporo City Univ. Gallery
Taiwan: 12~25 Sep Kunshan Univ. Gallery
China: 9~18 Oct Tianjin Academy of Fine Arts Gallery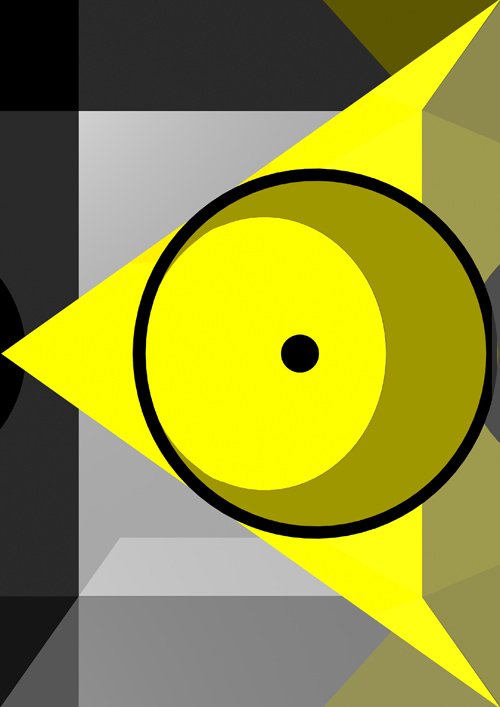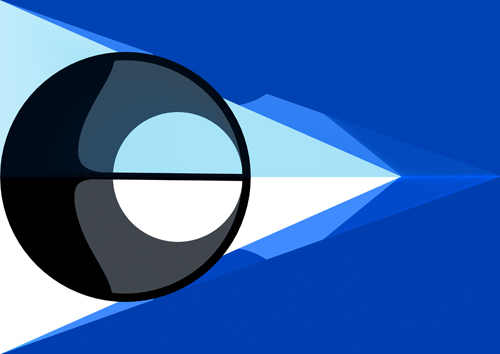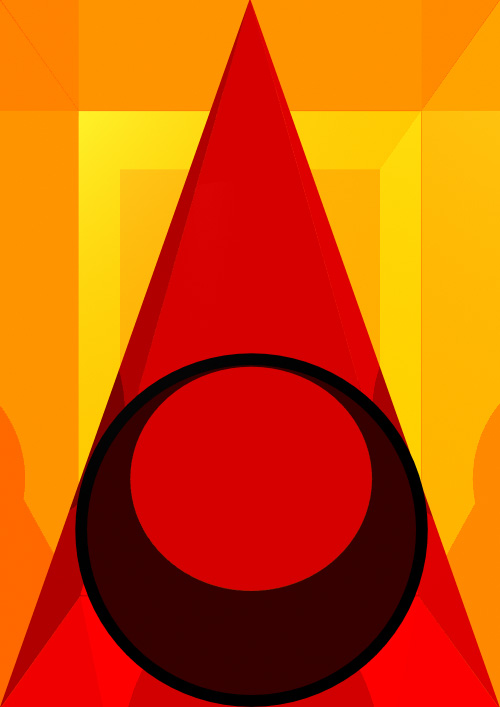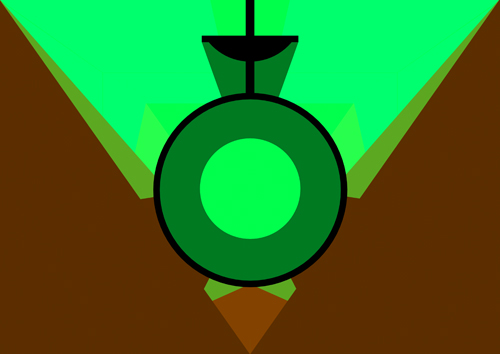 Four elements of the earth: Air, Water, Fire and Earth 2008 Summer. 3D Computer Graphics
Posted by administrator at 07:01 AM | Comments (0)
August 01, 2008
Lost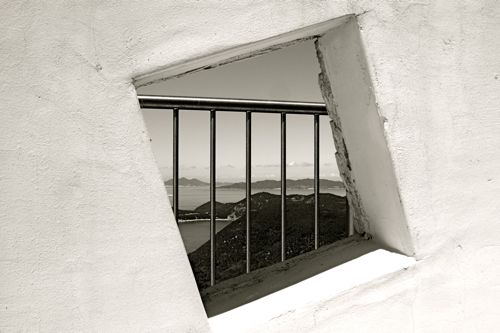 Chungsan-do. P.R.and K. 31 July
어렵게 어렵게 7월을 마무리하고 있다.
Posted by administrator at 07:00 AM | Comments (0)