« April 2006 | Main | June 2006 »
May 28, 2006
AOI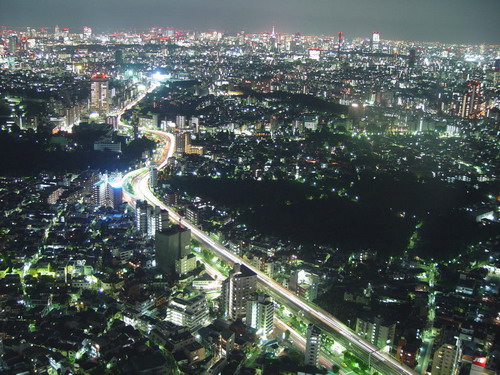 TOKYO. JUNE. 2003. BY AOI or SARU JO
몇일전 꿈에 AOI가 나왔는데 잘 지낼거라고 믿고 있어.
언제 다시 보게 될지 모르겠지만,
건강한 모습으로 다시 만나자고.

Posted by administrator at 11:03 PM | Comments (0) | TrackBack
Tate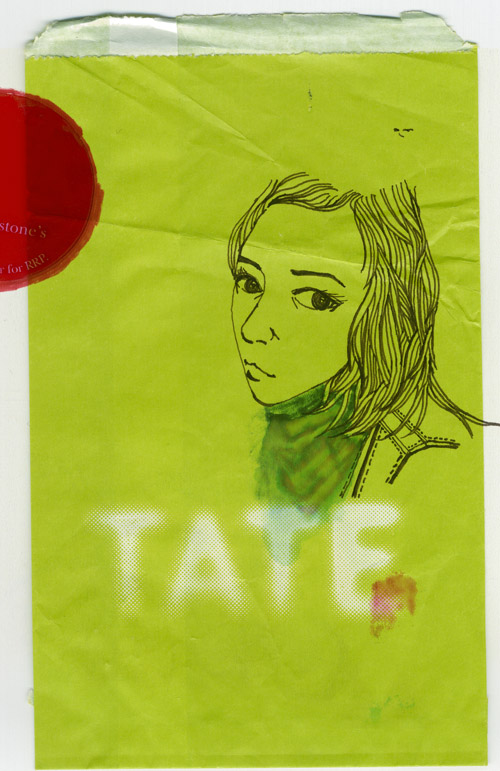 언제나 그리운 Tate. Kate. 28th of May. 2006 by JIN
Posted by administrator at 10:56 PM | Comments (0) | TrackBack
May 23, 2006
ALEX-MOON
Posted by administrator at 07:09 PM | Comments (0) | TrackBack
May 21, 2006
The Dream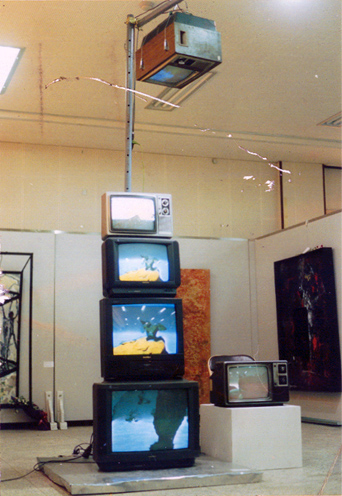 The Dream of ICARUS, Animation Installation, 1995, by Jin
The prologue
Instead of including my own photograph,
I wished to include my own work in it.
May be its because I have realized that the work
of an artist remains longer in people's heart than
the artist's himself.
This piece of work, which is also a part of me,
has contributed to one of major change and
also influenced my own life
It was created during my loneliest and
hardest time, thus most memorable piece
However, the time tends to dull moments forcing
changes of our memories.
It is time to challenge for something new
To walk in the path where no one has been
through before It will be the lonely and hard
one to follow,
however, as Andrei Tarkovskij has once self
confessed, his words replaces mine,
for my eternal obligation in saving for the world:
"The meaning of the art is in giving us the hope
and the power in the midst of this
evil and absurd world we live in"
Posted by administrator at 03:06 PM | Comments (0) | TrackBack
May 13, 2006
Three days
오늘까지 그림 올리고 집에 다녀오면 정확히 작심삼일 그림이 되는구나.
에효. 스케치북에다 열심히 그려야지.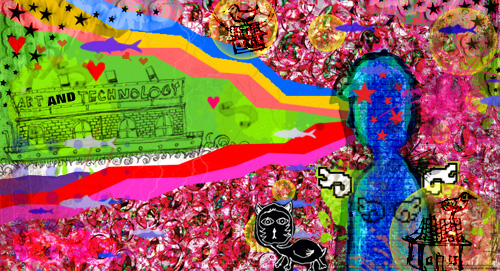 For the teacher's day, for my mentor. 13th of May. 2006. by Jin.
Posted by administrator at 01:38 AM | Comments (0) | TrackBack
May 12, 2006
Gallery, Leeum
미술 갤러리 하나가 이렇게 권위적이고 억압적일 수 밖에 없는 우리의 문화에 여전한 실망하고 있었다.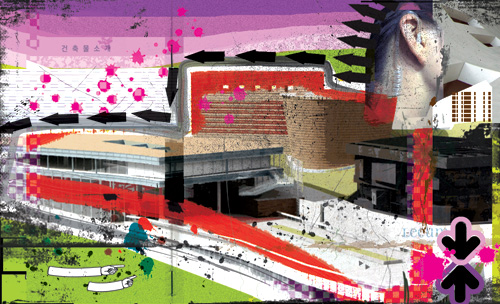 Leeum. Samsung Museum of Art.May. 2006. Work by Jin

Posted by administrator at 07:13 AM | Comments (0) | TrackBack
May 11, 2006
#1105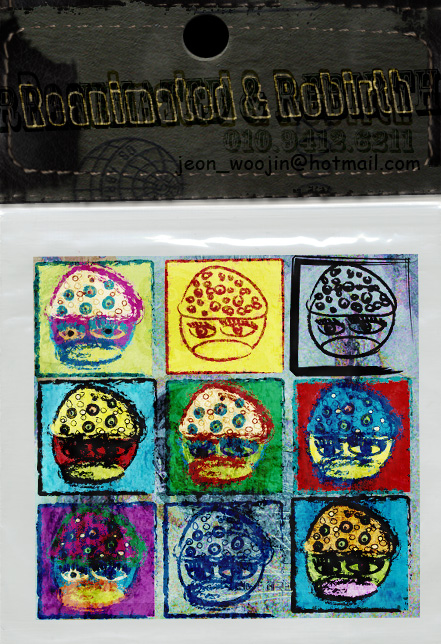 Kate gave me this work's title "A rice bowl" 11th of May. 2006
Posted by administrator at 12:16 AM | Comments (0) | TrackBack
May 10, 2006
Dean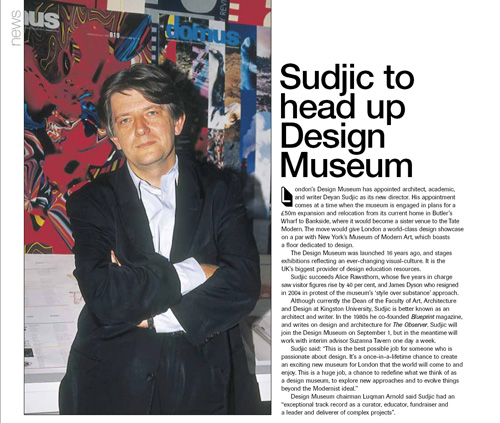 Digit Magazine. MAY. 2006
Last month the museum announced the departure of former director Alice Rawsthorn and revealed that is was working on plans for a £50 million expansion and relocation. The museum has refused to comment publicly on the new locations under consideration, but press reports have hinted that Tate Modern's planned extension is a likely new home. Southwark Council leader Nick Stanton says that he has been assured that the museum won't be leaving the borough.
"We are extremely fortunate to have found such an outstanding individual," said Luqman Arnold, chairman of the trustees. "Shaping the future and vision of the Design Museum and delivering what will be an ambitious project requires someone with an exceptional range of experience, expertise and authority. Deyan is an international authority on design and architecture. He has an exceptional track-record as a curator, an educator, a fund-raiser and as a leader and deliverer of complex projects."
Deyan Sudjic said: "This is the best possible job for someone who is passionate about design. This is a once-in-a-generation chance to create an exciting new museum for London that the world will come to and enjoy."
Sudjic is currently the Dean of the Faculty of Art, Architecture and Design at Kingston University. He is visiting professor at the Royal College of Art in the department of design products and is the Observer newspaper's design and architecture writer.
His books include Blade of Light: The Story of the Millennium Bridge.
Posted by administrator at 02:39 PM | Comments (0) | TrackBack
May 08, 2006
A hyla
옛날 어느 곳에 청개구리가 살고 있었다. 이 청개구리는 불효한 자식인지라 어버이의 말을 한 번도 들어주는 일이 없어 늘 반대로만 나갔다. 산으로 가라 하면 내로 가고, 내로 가라 하면 산으로 갔다. 또 동쪽으로 가라 하면 서쪽으로 가고 있었다. 그렇게 지내오던 차에 청개구리 어머니가 죽게 될 때 자식에게 "내가 죽거들랑은 부티 맞은편 냇가에 묻어 달라." 하고 유언을 하였다.
언제나 불효한 청개구리도 어머니의 죽음을 당하고 보니 매우 슬펐다. 지난날 어머니의 말을 듣지 않았던 것을 후회하였다. 그래서 청개구리는 그 유언대로라도 하여서 죽은 어머니의 영을 위로하고자 맞은 편 냇가에 묻었다.
그러나 어머니는 실상인즉 냇가에 묻히기를 원한 것은 아니었다. 냇가에 묻으라고 하면 으레 자식놈이 반대로 산에 묻을 것이 틀림없을 터이니까 일부러 그렇게 말한 것이었다.
그런 어머니의 생각을 조금도 모르는 청개구리는 어머니의 시체를 냇가에 묻어 놓은 뒤 장마가 질 때에는 어머니의 무덤이 떠내려 가면 어쩌나 하고 걱정하였다. 그래서 비가 많이 올 것 같으면 울기 시작하였다고 한다. 지금도 청개구리가 비가 많이 올 때에 슬피 우는 것은 이러한 까닭이라고 한다.


I am a green frog. April. 2006.
Posted by administrator at 05:00 PM | Comments (0) | TrackBack
May 02, 2006
Natural Composition
할머니 빨리 일어나셔서 이렇게 예쁜 꽃들 보세요.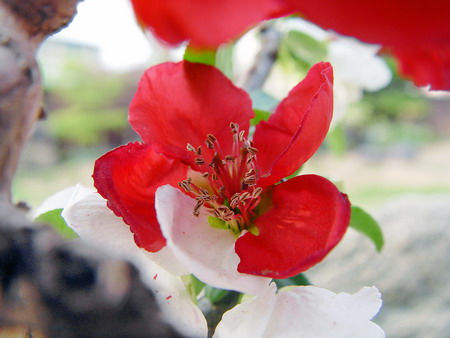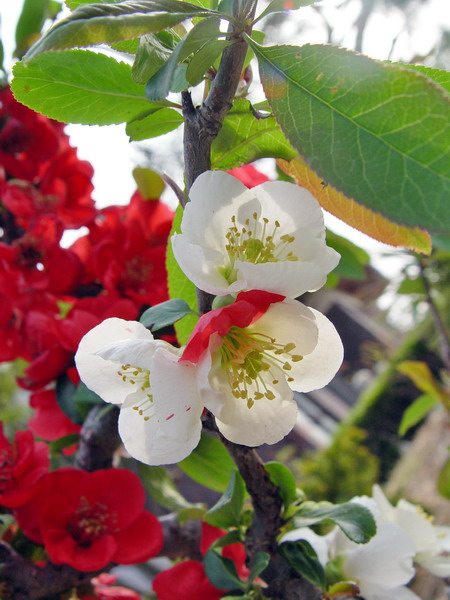 One flower bud has two different colour floral leaves. April. 2006.
Posted by administrator at 05:34 AM | Comments (0) | TrackBack
May 01, 2006
LOL LOL LOL
내가 요즘 얘네들 때문에 산다.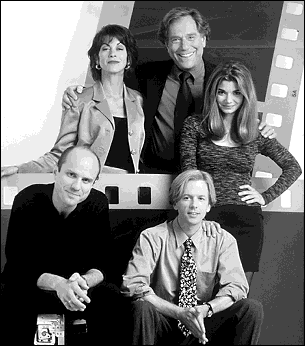 March 4, 1997 - April 22, 2003
NBC Situation Comedy - 145 Episodes
Cast:
Maya Gallo: Laura San Giacomo
Jackson H. "Jack" Gallo: George Segal
Nina Van Horn: Wendie Malick
Elliott DiMauro: Enrico Colantoni
Dennis Quimby Finch: David Spade
Persky: Tom Kenny
Adrienne: Rebecca Romijn-Stamos
Rhoda DiMauro: Rhoda Gemignani
Wally: Chris Hogan
Movie Patron: Christine Holz-Lusita
Sandwich Shop Customer: Andy Langham
Kevin Liotta: Brian Posehn
Vicki Costa: Rena Sofer
'Just Shoot Me' is the critically acclaimed comedy from multiple award-winning writer/producer Steven Levitan, Brad Grey and Bernie Brillstein.
The show is set at the New York editorial offices of the fictional 'Blush' magazine, and creator Levitan describes it as a 'Die Hard' in a fashion magazine.'
In the series, Maya Gallo, a journalist with a razor-sharp wit, not only recently reconciled with her father, "Blush" publisher Jack Gallo -- an oft-wed
ex-womanizer whose current wife is Maya's former high school classmate -- but also reluctantly took a job at his fluffy "Cosmo"-esque magazine. There, she
struggles to hold her own with the beauty and fashion editor, Nina Van Horn, a neurotic and pretentious ex-model who's kicking and screaming through middle
age; the magazine's in-house photographer and ogler of beautiful women, Elliott DiMauro; and her father's wise-cracking, power-hungry assistant, Dennis Finch.

Posted by administrator at 05:28 AM | Comments (0) | TrackBack