« June 2005 | Main | August 2005 »
July 27, 2005
Congratulation
Reanimated & Rebirth 블로그 오픈 1주년을 기념하여
독자들의 열화와 같은 요청으로 (있긴하냐?) 이곳 주인장의 모습이 최초공개됩니다.
짜잔~
Woolworths in Kingston. July. 2005 촬영하고 후딱 제자리에 놓는 센스.
Posted by administrator at 03:50 AM | Comments (0) | TrackBack
An annual project
이곳에 이사 온지도 벌써 1년이 되었구나.
매년 이렇게 새로운 친구를 만나고, 또 헤어지고...
그렇지만, 너희들을 향한 마음은 항상 변하지 않는다는 것을 알아줬으면 좋겠다.
아무쪼록 건강하고.
그나저나 나 이사가 버리면 너희들 점심은 누가 챙겨준다니...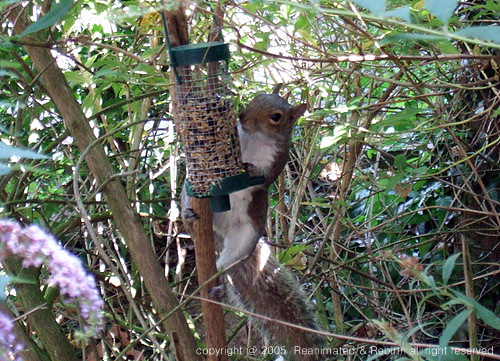 Tonari no Totoro by Kate. 16th of July. 2005.
배고플땐 언제든지 찾아오거라. 길은 알고 있겠지?
Posted by administrator at 02:33 AM | Comments (0) | TrackBack
July 21, 2005
The Second Attacks
힘들게 정리한지 단 하루밖에 지나지 않았는데 좀 너무한거 아니냐?
이 개념 상실한 낙타들아.

Posted by administrator at 01:21 AM | Comments (0) | TrackBack
July 20, 2005
About a week
자 정리를 좀 해보자.
7월 2일에 live8 콘서트 분위기에 흠뻑 빠져있어서 정신 못 차리고 있던 런던과 나.
7월 5일에 Martina 와 여름방학 전 마지막 수업을 하고 그 전 지난주 수업에 대박을 터트려 무척 긴장하고 있었는데 다행히 무사히 넘어갔다.
7월 6일에 2012년 런던올림픽이 확정되었다. 한국에 계신 어머니께서 알려주셨다. ㅡ,.ㅡ;;
역시 빠른 대한민국. 오후와 밤새도록 트라팔가스퀘어와 센트럴 전역에 걸쳐서 파티가 벌어졌었겠지만, 나는 꼼짝말고 에세이를 쓸수 밖에 없었다.
7월 7일에 잠깐 충전용 잠을 청하던중에 학교 다녀오던 와이프가 센트럴에서 테러가 났다고 알려줬다. 7월 8일 데드라인이었던지라, 잠도 못자고, 뉴스도 못보고, 에세이에도 집중할 수 없었는데 진짜 환장스럽다. 윗집에 새로 이사온 Neighbour from hell 들까지 고마워.
아 하나 더 올해 7월 7일이면 와이프와 내가 데이트를 시작한지 7년째 되는 날이 되었었다. 음. 영국에 와서 결혼기념일 둘 다 잊어먹은 일 한번, 작품 발표 전날 결혼기념일 걸린 거 한번. 생일 및 기타 등등 특별한 일 건너 뛴 거 모두 다. 정말 하늘이 무너지고 땅이 꺼져도 나는 꼼짝 말고 에세이를 쓸 수 밖에 없었다.
자 피자를 한판 시켜놓고. (빌어먹을 이젠 4 for all 도 없다네…) 밤새도록 먹어보자.
7월 8일 오후 마무리 끝. 첨부 CD 레코딩 끝. 자 출력하러 도서관 갑시다. 출력 끝. 바인딩 끝.
이 정도면 또 좋은 점수 받을 수 있을지도 모르겠다. 하고 안심하던 중에 그럼 그렇지 내가 누구냐 에세이 첨부 CD 집에다 놓고 왔네. Kate 한테 긴급 호출 "헬프 미"
Kate 전력질주로 4시까지 학교 도착.
무사히 제출. Kate 땡큐 에버 소 머취 잇츠 오풀리 카인드 오브 유.
집에 와서 메일 확인해보니. 런던테러사고로 에세이제출시간 연기됨.
그 뒤 토요일 일요일 지나고 월요일에 효진이 수상축하 겸 킹스턴 템즈강에서 자리 깔아놓고 바람쐬고 들어와서는 그 뒤로 기억이 안남. 정확히 1주일이 흘러서 이제 정신차림.
잘했다.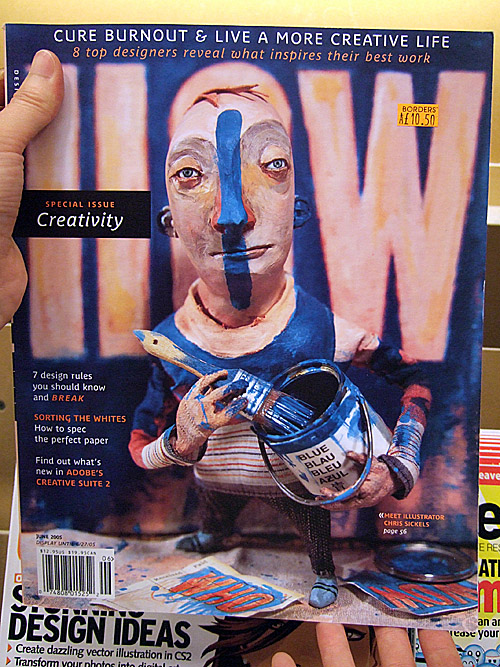 몰카를 당하는 건 순전히 네가 너무 비싸게 굴기 때문이야.
11th of July. Borders. Chris Sickels 와 red nose Studio 무조건 클릭!!

Posted by administrator at 02:32 AM | Comments (0) | TrackBack
Central London Blast. 7th of July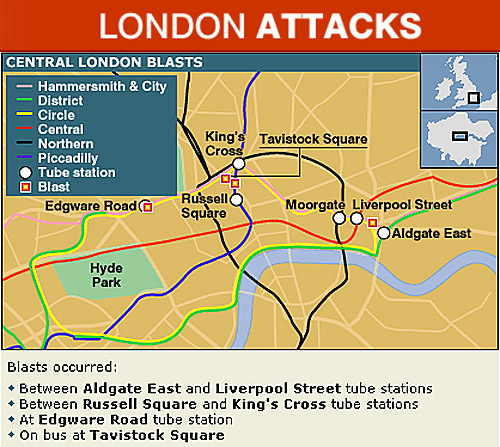 At least two people have been killed and scores injured after three blasts on the Underground network and another on a double-decker bus in London.
UK Prime Minister Tony Blair said it was "reasonably clear" there had been a series of terrorist attacks.
He said it was "particularly barbaric" that it was timed to coincide with the G8 summit. He is returning to London.
An Islamist website has posted a statement - purportedly from al-Qaeda - claiming it was behind the attacks.
US President George Bush told reporters at the G8 Summit in Gleneagles that "the war on terror goes on."
The Queen said she was "deeply shocked" and sent her sympathy to those affected.
Home Secretary Charles Clarke said the morning rush-hour blasts occurred between Aldgate East and Liverpool Street tube stations; between Russell Square and King's Cross tube stations; at Edgware Road tube station; and on a bus at Tavistock Square.
"We will not yield to these terrorists, we will find them, we will bring them to justice," he said.
Paul Woodrow, of the London Ambulance Service, is in Russell Square near the bus which exploded.
"At King's Cross station there is a rescue operation in the tunnel down on the line," he said.
"Although we cannot confirm casualties - it is too early - we are dealing with large numbers of casualties."
Metropolitan Police Deputy Assistant Commissioner Brian Paddick said the initial estimates were of 150 seriously injured and "many more" walking wounded. Police also said two people had died at Aldgate.
Ania Lichtarowicz, from BBC News, said a doctor who had been treating people in Tavistock Square said at least 10 people had died.
In other developments:
• The officer in charge of policing the G8 summit said many of the 1,500 Metropolitan Police officers in Scotland would be urgently redeployed to London
• New Olympics minister Tessa Jowell said celebrations to mark the homecoming from Singapore of the successful London Olympic bid team have been cancelled
• Pope Benedict said the blasts were "barbaric acts against humanity" in a message to the Archbishop of Westminster Cardinal Cormac Murphy O'Connor
• Mobile phone services across London were jammed with all major networks reporting problems as people tried to contact relatives and friends. A spokeswoman for Vodafone said the emergency services were being given priority.
Some 208 casualties were taken to the Royal London Hospital in Whitechapel, with 26 people admitted - 13 are in theatre and another three are in intensive care.
The city's St Mary's Hospital said it was dealing with 26 injured people, including four with critical injuries and eight in a serious condition.
Mr Paddick confirmed police were looking into whether the bus blast was the work of a suicide bomber.
But, he added: "It could as easily be an explosive device left on the bus as the work of a suicide bomber. We are not able to determine which it was yet."
London police chief Sir Ian Blair urged people to stay where they were and not to call emergency services unless it was a life-threatening situation.
He reassured the public that an emergency plan was in place and the situation was "steadily coming under control".
London Mayor Ken Livingstone, speaking from Singapore before flying back to the UK, said Londoners would not be divided by a "cowardly attack".
He said it was an "indiscriminate" attempt at slaughter with no consideration for age or religion.
All London Underground services have been suspended indefinitely and bus services in central London (Zone One) have been halted.
Early reports had suggested a power surge could be to blame for explosions on the Underground but this was later discounted.
Describing the bus blast in Tavistock Square, witness Belinda Seabrook said she saw an explosion rip through the vehicle.
"I was on the bus in front and heard an incredible bang, I turned round and half the double-decker bus was in the air," she said.
She said the bus had been travelling from Euston to Russell Square and was "packed" with people turned away from Tube stops.
"It was a massive explosion and there were papers and half a bus flying through the air." she said.
One caller to BBC Five Live said his friend had seen "the bus ripped open like a can of sardines".
Thursday, 7 July, 2005, 14:06 GMT 15:06 UK BBC.co.uk -> Link
사건 발생 후 날짜별로된 정리를 보고 싶으신 분들은 Time Line Click!!!
Posted by administrator at 02:21 AM | Comments (0) | TrackBack
Unbelievable Drama
스포츠를 각본 없는 드라마라고 했던가. 7월 6일 올림픽 발표가 그랬다. 아카데미상 후보에 오를만한 스펙타클한 홍보영상도 예술과 문화의 역사도 소용이 없었다. 극적인 4표차로 승리의 여신은 런던의 손을 들어주었다.
The moment London won the Olympics -> BBC News Video
London 2012's hope to inspire generations -> BBC News Video
London showcases its Olympic venues -> BBC News Video
London's Olympic-winning presentation -> BBC News Video
Stars & fans celebrate in London
Trafalgar Square erupted in celebration when it was announced that London was going to host the 2012 Olympics.
Thousands of fans, some in tears, danced and cheered as ticker-tape and balloons flew around their heads.
Kelly Holmes and Steve Cram on the stage at the front of the Square threw their arms in the air in celebration.
Fans had flocked to the Square for a two-hour party but most stayed on well into the afternoon, with many waving flags, to celebrate London's success.
Double Olympic gold medallist Holmes was overwhelmed by the verdict.
Holmes hugged fellow Olympian Cram with delight after the result was revealed and was in tears for a few minutes before speaking to BBC Sport.
"It is absolutely incredible," she said. "I know how passionate it is to be involved in the Olympics.
It will do wonders for everybody and will change our country around so much. The fact that the whole country is behind it is such a big thing."
Wednesday, 6 July, 2005, 11:56 GMT 12:56 UK BBC.co.uk
Posted by administrator at 01:52 AM | Comments (0) | TrackBack
July 04, 2005
BITTER SWEET DUET
COLDPLAY were joined onstage by former VERVE singer RICHARD ASHCROFT at LIVE 8 today (July 2).
Continuing the theme of duets and collaborations which earlier saw Paul McCartney and U2 open the concert with 'Sgt Pepper's Lonely Hearts Club Band', Ashcroft joined the group for a version of his former group's hit 'Bitter Sweet Symphony'.
Speaking to the 200,000 strong crowd, Coldplay singer Chris Martin said: "This is the greatest song ever written" before bringing the Verve man on.
Following the show Ashcroft said: "It was Chris' idea - it was poetry. It felt right to be here singing this song on this stage."
The performance came in the middle of a three song set which also included Coldplay's 'In My Place' and 'Fix You'. During 'In My Place', Martin sang a little of Status Quo's 'Rocking All Over The World', the track that opened Live Aid 20 years ago. He also paid tribute to Bob Geldof declaring him a "hero of our times" for his fight against poverty and his organising of the show.
For the latest news from the Live 8 concert in London's Hyde Park, keep checking NME.COM.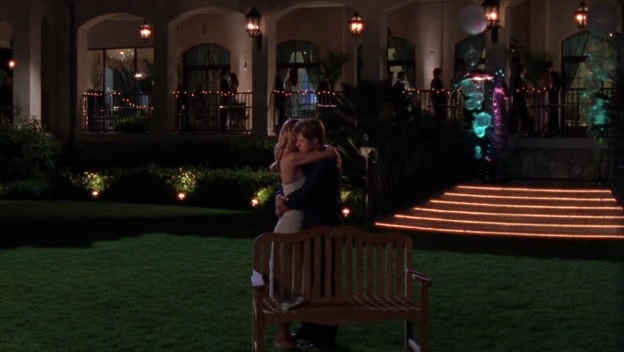 Fix you. Coldplay live in Live 8. Hyde Park. 2nd of July. 2005
The O.C. Season 2 Episode 23. Ryan and Marissa
Posted by administrator at 05:28 AM | Comments (0) | TrackBack
July 03, 2005
Rock'n'Roll over the world but too white
니들이 나쁜짓한거 노랑색인 우리가 얼마나 알겠냐마는 이제 그만 못된 짓 고만하고 앞으로 열심히 갚아나가라. 그리고 일본애들이 니들이 괴롭힌 아프리카애들하고 도대체 뭔 상관이냐.
걔네들 나름대로 우리랑 노랑색들끼리 미안해할 것 엄청 많이 있어서 괴로울 텐데 말이지.
괴롭긴 하냐? 걔네들이 아프리카까지 솔직히 신경 많이 못쓸텐데... 그냥 빼지 그랬냐...
새벽 6시부터 혼자 원숭이들땅에 버려진 Bjork 언니 살벌 황당했을꺼 아녀...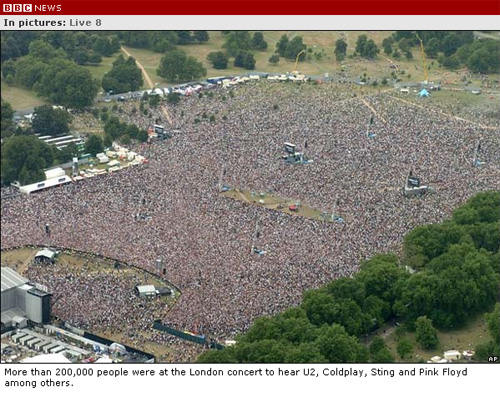 Live 8's centerpiece was always intended to be the London concert in Hyde Park, with a mammoth parade of superstar acts and big-time reunions. The epic concert opened, as expected, with Sir Paul McCartney and U2 teaming up for a performance of "Sgt. Pepper's Lonely Hearts Club Band," with a horn section dressed in the classic Sgt. Pepper garb.
U2 was one of many bands (along with R.E.M. and Coldplay) who already had gigs booked elsewhere that evening, so they played early on, with a three song set consisting of "Beautiful Day," "Vertigo" and "One," the song that the African relief campaign takes its name from. A rumored collaboration came true, as Richard Ashcroft, former frontman of The Verve, joined Coldplay on stage for a performance of his band's biggest hit, "Bitter Sweet Symphony." Coldplay also performed "In My Place" and "Fix You," as Chris Martin proclaimed Live 8 founder Sir Bob Geldof a "hero of our times."
Later on, controversial, ex-Libertines member Pete Doherty joined Elton John on a rendition of the T-Rex tune, "Children Of The Revolution." One of the emotional highlights of the day came during Madonna's set, when Geldof brought a young, African woman on-stage, who had been near-death in 1985, but had been saved by funds raised at the original Live Aid. Madonna opened her set with "Like A Prayer," backed by a full choir.
The Who reunited once again for the occasion, Geldof himself performed his Boomtown Rats classic "I Don't Like Mondays," backed by Travis, who played their own set as well. Mariah Carey performed "Make It Happen" alongside the African Children's Choir, with her old friend, American Idol judge Randy Jackson playing bass.
The biggest reunion of the night came in the form of Pink Floyd, back together with bassist Roger Waters for the first time in over 20 years. The legendary British band played four songs, including "Money" and "Wish You Were Here," which was dedicated to their late singer Syd Barrett.
The show was capped off with the return of McCartney, closing out the night with a number of Beatles classics. Performers from throughout the day returned to the stage for the sing-along grand finale of "Hey Jude." The concert wrapped up over two hours after it was expected to.
그래도 아저씨들 다시 볼 수 있어서 감동 받은 사람들 무지 많았을겁니다요.
언제 또 다시 아저씨들이 부르는 Wish You Were Here 듣겠습니까?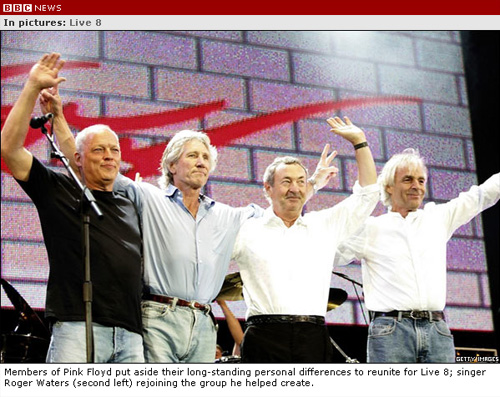 Pinkfloyd live in Live 8. Hyde Park. 2nd of July. 2005
Posted by administrator at 10:12 PM | Comments (0) | TrackBack
July 02, 2005
Live 8
25년만에 다시 모인 Pink Floyd, African Children's Choir, Annie Lennox, Coldplay, Dido, Elton John, Madonna, Mariah Carey, Paul McCartney, REM, Robbie Williams, Scissor Sisters, Snoop Dogg, Snow Patrol, Sting, Travis, U2, UB40, and Bob Geldof...
BBC NEWS 참조
비록 Hyde Park의 Live8 공연에 가보진 못했지만, 나도 아프리카에 새로운 우물이 생길 수 있도록 아주 조금 도왔다.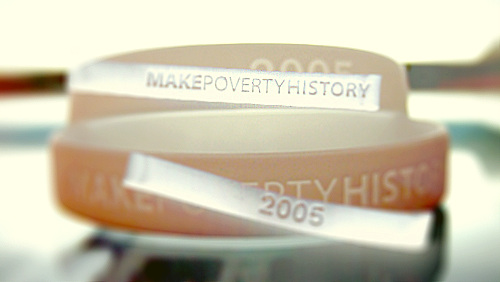 http://www.oxfam.org.uk/

Posted by administrator at 11:53 PM | Comments (1) | TrackBack