« March 2005 | Main | May 2005 »
April 26, 2005
Colours
There is an indivisual project about colour theory. To begin with, I haven't used these variety colours since 7 years old so I decided to study about it. I researched some colour theory and I chose the fishes for my project theme because when I went to Natural History Museum, I was inspired by various models about fishes that hang on the ceiling. Afterthat, I used some modeling data about fishes and rendered it looks like cartoon style in 3D software. Next, I changed all 2D images into Vector images for scailing then I filled all colours. For the colours, I found it was very difficult to me because, usually I used to use de-saturation, mood, and gray styles colours for a long time. Nevertheless, I really enjoyed it. I refused Black and White colours for this project and I printed 18 pieces of A3 size papers. I put all pieces of papers on the MA workroom's wall. No one made like this.
This one big picture consists of 18 different frames. Each frames have different colour theory. I used same colour theory twice times.
1.Primary Colours 2.Secondary Colours 3.Tertiary Colours 4.Complimentary Colours 5.Colours in Harmony 6.Colours in Discord 7.Split Complimentary Colours 8.Tonal Values 9.Saturation Values
Can you find these variety colours in my picture?



26th April.2005 -The world fish war the second-

Posted by administrator at 08:57 PM | Comments (3) | TrackBack
April 24, 2005
Detail
귀한 책을 찾아서 금새 읽어버렸다. '만화책을 본다고 해야 되나 읽어야 한다고 해야되나?' 벌써 10년전에 본 애니메이션을 10년이 지난 뒤에 만화책으로 다시 보게 되었다. 그것도 이곳 집앞에 있는 동네 도서관에서... 당장 빌려와서는 이렇게 표지를 스캔한다.
디테일은 관객이 작품을 처음 봤을때 가장 쉽게 읽을 수 있는 완성도이며 코드이다. 오토모 가츠히로의 작품에는 만화이지만, 영화같은 디테일이 많이 살아있다. 이 세심함이 가끔씩 스토리까지 갉아먹는 무서운 존재가 되기도 한다. 최근작 "스팀보이"에서 그 디테일은 극을 달려버렸지만, 결국 한정되버린 스토리와 더빙실패-난 실패라고 생각한다. 마치 외국영화에 우리말더빙이라고 생각하면 쉽겠지? 영국배경과 캐릭터에 일본말더빙이라니 더 웃기고 말았다. 내가 영국사람이라고 했다면 정말 많이 웃었을것이다.- 로 난 집중하지 못했다. 하지만, 역시 구석구석 살아있는 그 꼼꼼함과 치밀한 카메라 연출에는 두손 들고 말았다.
이제 블록버스터용 일본애니메이션에도 조금씩 한계가 노출되는것 처럼 보인다. 하지만, 이것 역시 한 시대안에 있는 하나의 문화적 현상이라고 생각하기 때문에 걱정은 전혀 되지 않는다. 최소한 쌓아놓은 컨텐츠의 벽이 울트라합금으로 10미터는 될테니까 말이다. 누군가 내놓으면 그때 그 누군가가 또 새로운 영웅이 되는거다. 조금 더 기다려보자. 아직은 나를 즐겁게 해 줄 일이 너무 많이 남아있다.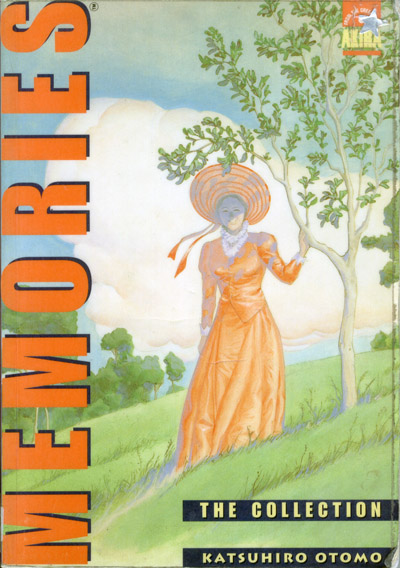 Memories. Katsuhiro Otomo. 1994

Posted by administrator at 03:01 AM | Comments (0) | TrackBack
April 22, 2005
Text & Image Project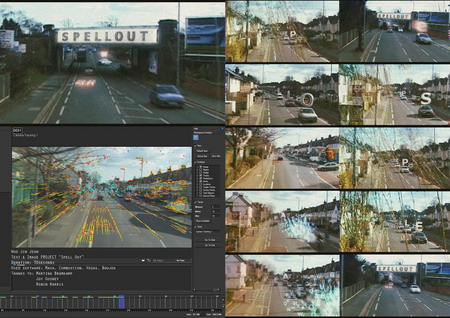 Text and Image Animation Project. -Spell Out-
Posted by administrator at 01:27 PM | Comments (1) | TrackBack
April 16, 2005
It was almost like a song
Once in every life
Someone comes along
And you came to me
It was almost like a song
You were in my arms
Right where you belong
And we were so in love
It was almost like a song
January through December
We had such a perfect year
Then the flame became a dying ember
All at once... you weren't here...
Now my broken heart
Cries for you each night
And it's almost like a song
But it's much too hard to write
It's too hard to write...