« I do like U today | Main | Photosynthesis »
May 11, 2010
Delirium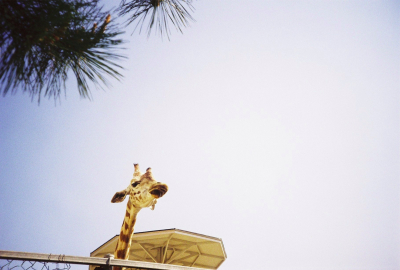 1 May '10 Zoo
넌 그곳에서 절대 나올 수 없어. 목을 부러뜨리더라도.
끝까지 가보라는 사람은 한명도 없고 빨리 그만두라는 사람만 주위에 가득하구나. 듣기 싫은 지겨운 이야기. 잘 먹고 잘 사세요.
Osamu Dazai (太宰 治, Dazai Osamu); (June 19, 1909 – June 13, 1948) was a Japanese author who is considered one of the foremost fiction writers of 20th-century Japan. He is noted for his ironic and gloomy wit, his obsession with suicide, and his brilliant fantasy.
Posted by administrator at May 11, 2010 08:11 PM
Comments
Post a comment
Thanks for signing in, . Now you can comment. (sign out)
(If you haven't left a comment here before, you may need to be approved by the site owner before your comment will appear. Until then, it won't appear on the entry. Thanks for waiting.)