« May 2008 | Main | July 2008 »
June 26, 2008
I am not going anywhere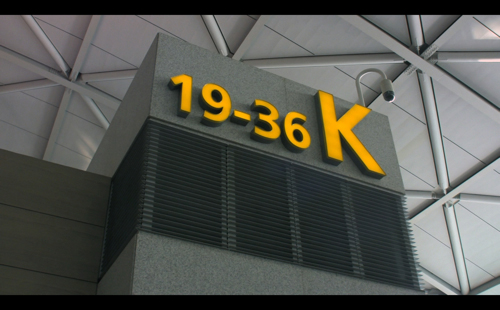 Incheon International Airport 26th of June
This is why I always wonder
I'm a pond full of regrets
I always try to not remember rather than forget

This is why I always whisper
When vagabonds are passing by
I tend to keep myself away from their goodbyes

Tide will rise and fall along the bay
and I'm not going anywhere
I'm not going anywhere
People come and go and walk away
but I'm not going anywhere
I'm not going anywhere

This is why I always whisper
I'm a river with a spell
I like to hear but not to listen,
I like to say but not to tell

This is why I always wonder
There's nothing new under the sun
I won't go anywhere so give my love to everyone

Tide will rise and fall along the bay
and I'm not going anywhere
I'm not going anywhere
People come and go and walk away
but I'm not going anywhere
I'm not going anywhere
Not Going Anywhere -Keren Ann

Posted by administrator at 08:01 AM | Comments (0)
June 09, 2008
Rewind

by Ringan Ledwidge and Publicis Paris...pub publicité rewind inde orange tv d'orange ringan ledwidge advertising publicis india
TV 광고 이 나라를 떠나고 싶게 하지 말고 마음을 따뜻하게 해줘.
Posted by administrator at 03:45 PM | Comments (0)
June 04, 2008
Small Candlelight
그래 누가 이기나 한번 해보자. http://www.sealtale.com/ --> 여기 들르는 사람들 링크 꼭 따라가서 촛불 달아보아요. 나 대통령선거때 새벽부터 투표한 사람이니까, 투표했느니 안했느니 그딴 얘기 꺼내지도 마세요.
Posted by administrator at 02:16 AM | Comments (0)
June 03, 2008
One Tip
Final Cut Pro 6: 1080p24 workflow for Canon HV20 camcoder
Last Modified on: September 11, 2007
Article: 306389
This advanced article discusses workflow ideas for incorporating 1080p24 HDV material from a Canon HV20 camcorder into Final Cut Pro 6.
Final Cut Pro 6 and Canon HV20 camcorders are both capable of working with 1080p24 material, but due to differing characteristics in the ways that the media is handled, special care is required so that interlacing artifacts and pulldown cadence issues are not introduced in your work.
The steps below are meant to impart general workflow overviews. For details on performing any of the steps provided, refer to the User Manuals (available from the Help menu in each respective Final Cut Studio application).
HDV native capture, Compressor workflow
Note: ProRes is used as an example in this workflow; other codecs can also be used. An advantage to this workflow is that Compressor is able to perform Reverse Telecine on temporally-compressed media, while Cinema Tools cannot.
In Final Cut Pro, Log and Capture your clips shot as 1080p24 from the HV20 using the Easy Setup named "HDV, 29.97, HDV - 1080i60 FireWire Basic".
In Compressor, choose Add File and navigate to the capture scratch folder for the clips you captured and open them all.
Select the first clip in the batch.
Choose the setting named "Apple ProRes 422 for Progressive material" (found in Settings tab > Apple > Other Workflows > Advanced Format Conversions > Apple Codecs), and drag it onto the first clip.
Double-click the setting on the first clip to highlight the Inspector window.
In Inspector > Encoder Settings > Video Settings, change the framerate to Custom, and enter 23.976.
In Inspector > Frame Controls, enable Frame Controls and make the following settings:
Set Frame Controls to On
Set Deinterlace to Reverse Telecine
Click Save As to save this setting with a name such as "HV20 HDV 24p to ProRes 24p".
Add this new Custom setting to all your clips and submit the batch.
The resulting clips will be 24p and can be edited in a 24p sequence in Final Cut Pro with no interlacing or cadence issues.
HDV-Apple Intermediate Codec capture, Cinema Tools workflow
Note: This method requires that you determine the cadence pattern for each clip.
In Final Cut Pro, choose the Easy Setup named "Apple Intermediate Codec, 29.97, HDV-Apple Intermediate Codec 1080i60".
Capture your clips.
Open each clip in Cinema Tools and manually reverse telecine each clip.
http://docs.info.apple.com/article.html?artnum=306389
http://creativemac.digitalmedianet.com/articles/viewarticle.jsp?id=188809

Posted by administrator at 10:50 PM | Comments (0)