« September 2007 | Main | November 2007 »
October 31, 2007
Update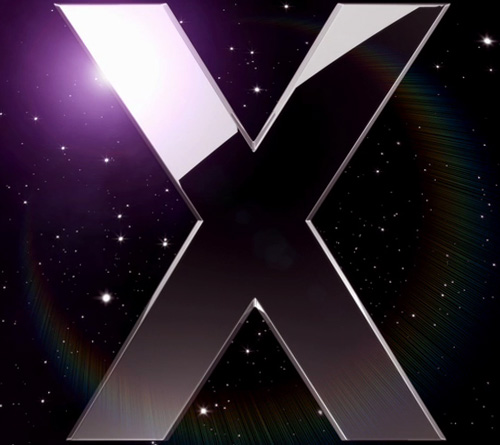 Killer OS 10.5 Leopard. 26th of Oct. 2007
레오파드로 업그레이드 완료
좋다.
요즘엔 내 얘기를 별로 안하게 되는데
그게 별 다른 이유가 있는게 아니라,
별다른 이유가 없습니다.
요즘엔 씨야의 "사랑의인사"도 듣고
원더걸스의 "텔미"도 듣고
강진의 "땡벌"도 듣고
그렇게 살고 있습니다.
잘 살고 있습니다.
아 맞다.
어제는 6명이 있던 그 자리에
AB형이 무려 네명씩이나 있는 희한한 일도 경험했습니다.
봤나?
6명 있는 곳에 AB형 혈액형이 네명씩이나 있는거?
왠만하면 힘들지.
Posted by administrator at 04:29 PM | Comments (0)
October 20, 2007
Short Film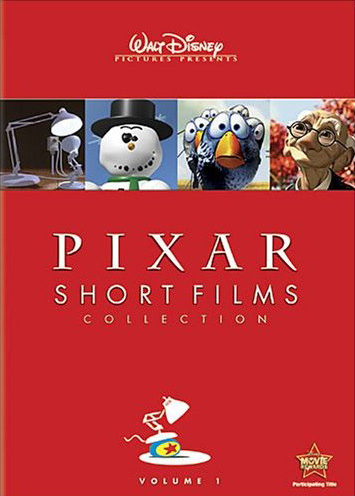 Pixar Short Films Collection Volume 1 (1984-2006)
1. "THE ADVENTURES OF ANDRE AND WALLY B." (1984, Lucasfilm). After blue humanoid André is awakened in a forest by a pesky bee, he tries to escape. But the bee (named Wally B.) chases after him, and both characters run off screen. Finally, Wally reappears with a bent stinger.
2. "LUXO JR." (1986). When a large desklamp watches a smaller, younger desklamp play with a ball, he can't quite manage to do it himself.
3. "RED'S DREAM" (1987). Propped up in the corner of a bicycle store, Red the unicycle dreams about a better place.
4. "TIN TOY" (1988). When a wind-up one-man-band toy sees just how destructive a baby can be, he does everything he can to flee -- until the baby gets hurt.
5. "KNICK KNACK" (1989). A snowglobe snowman wants to join a party of other travel souvenirs in a hot party, but his glass dome gets in his way.
6. "GERI'S GAME" (1997). A man plays a game of chess against himself, 'becoming' each player by moving to the other side of the chessboard and taking his glasses on and off.
7. "FOR THE BIRDS" (2001). A group of small birds perched together on a telephone wire reject a larger, awkward-looking bird, and pay the price for it.
8. "MIKE'S NEW CAR" (2002). When Mike (from "Monsters Inc.") shows Sulley his new six-wheel drive car, everything that can go wrong does.
9. "BOUNDIN'" (2003). A shearing leaves a dancing sheep humiliated until a jackalope passes by and demonstrates that it's what's inside that counts.
10. "JACK-JACK ATTACK" (2005). Baby Jack-Jack is thought not to possess the superpowers of his siblings or parents (Mr. and Mrs. Parr of "The Incredibles") until an outsider is hired to watch him.
11. "ONE MAN BAND" (2006). Two one-man bands vie to win the attention of a young peasant girl.
12. "MATER AND THE GHOSTLIGHT" (2006). A mysterious blue light haunts the "Cars" town of Radiator Springs and its residents.
13. "LIFTED" (2007). A bumbling young alien student tests the patience of his instructor as he attempts to abduct an innocent farmer.
The DVD will also include an audio commentary for each short, as well as a behind-the-scenes featurette and some animation and commercial tests.
-- By Julie Neal, author of The Complete Guide to Walt Disney World.
Posted by administrator at 12:28 AM | Comments (0)
October 15, 2007
Smart Ass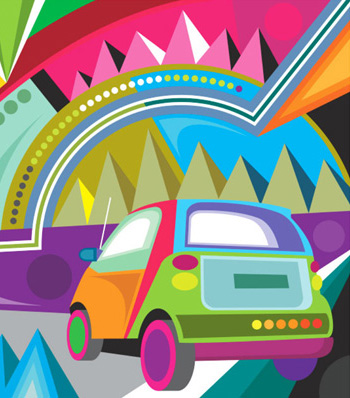 ROJO®fortwo worldwide presentation
Exposición de obras exclusivas impresas sobre tela y lanzamiento mundial de ROJO®fortwo, el nuevo número especial impreso de serie limitada. Viernes 2 de Noviembre en Venice, California. USA. El proyecto ROJO®fortwo está inspirado en el nuevo smart fortwo. Art exhibition featuring exclusive artwork and worldwide launch of ROJO®fortwo, the new limited edition printed issue. Friday, November 2nd in Venice, California. USA. ROJO®fortwo project is fully inspired by the brand new smart fortwo.

Vernissage: Friday 11/02/2007 from 7pm to 11pm
featuring sounds by: Blu Jemz & DJ Pube$
ROJO® at smart house
1319 Abbot Kinney Blvd
Venice. CA 90291. USA
Acceso exclusivo solo con invitación y tu estás invitado.
Exclusive access only by invitation and you are the guest!
RSVP at smartrojo@laforce-stevens.com
Posted by administrator at 02:41 AM | Comments (0)
October 14, 2007
Little Land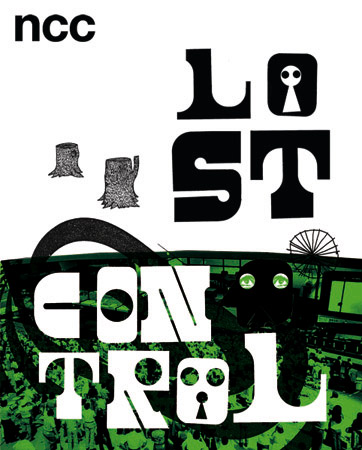 Neasden Control Centre
Lost Control
Die Gestalten Verlag
2007
192 pp, 24 x 28 cm
Full Colour + Specials, Softcover
Published: September 2007
More Information -->> www.neasdencontrolcentre.com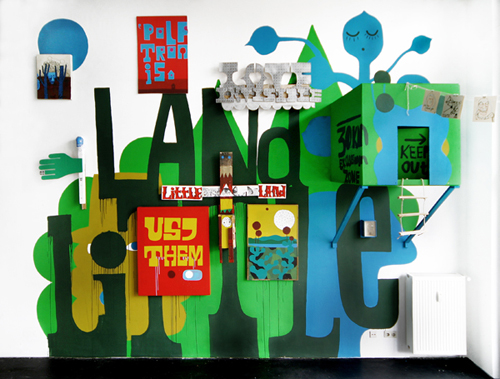 Little Land,
Helium Cowboy Gallery
29.09 - 26.10.07
Hamburg, Germany
More Information -->> http://www.heliumcowboy.com/hc_digilog/45_ncc/index.html
Posted by administrator at 01:35 PM | Comments (0)
October 12, 2007
Special Issue #1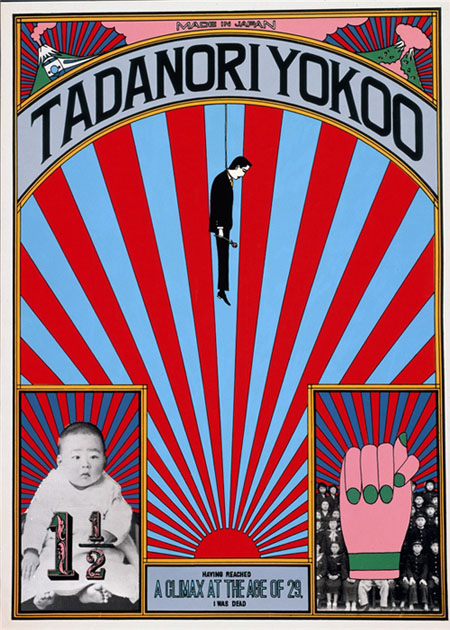 Yokoo Tadanori, "Tadanori Yokoo." Client: Matsuya Department Store. 72.8 x 103 cm. This was a poster for the "Persona Exhibition," a group exhibition by 16 designers held at the Matsuya Department Store in the Ginza, Tokyo, in 1965. The legend at the bottom reads (in English) "Having reached a climax at the age of 29, I was dead." A handsign signifying sex, a photo of the artist at age 1 1/2, and two erupting Mt. Fuji's are placed in the poster's four corners. In front of one of the Mt. Fuji's is a bullet train, a symbol of "reborn" postwar Japan just as hackneyed as Mt. Fuji, a symbol of old (or changeless) Japan.
From Koichi Tanikawa, 100 Posters of Tadanori Yokoo (New York: Images Graphiques, 1978) 17.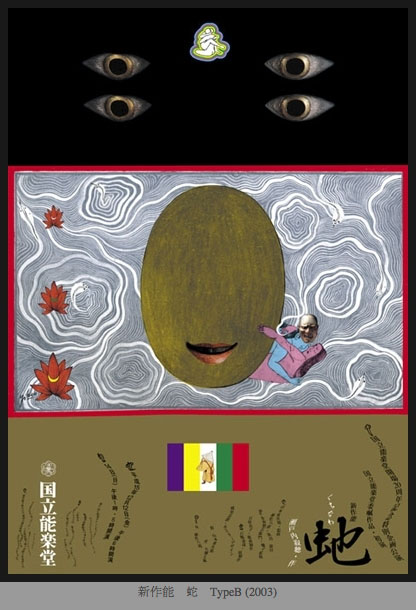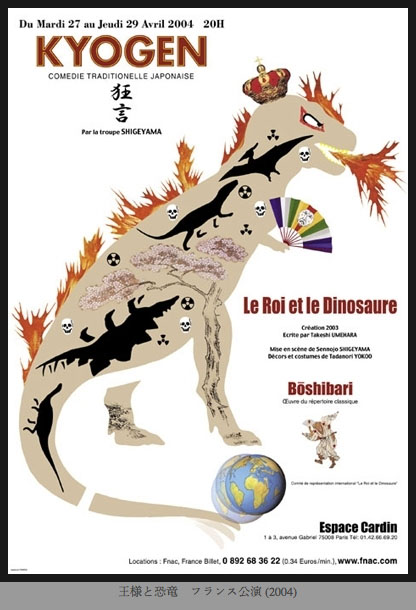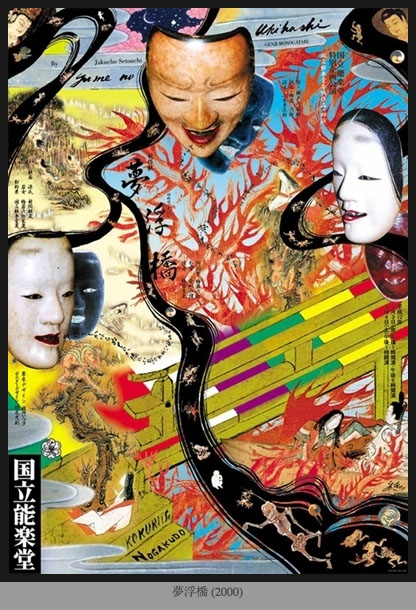 Posted by administrator at 12:45 PM | Comments (0)
October 01, 2007
Sketch Book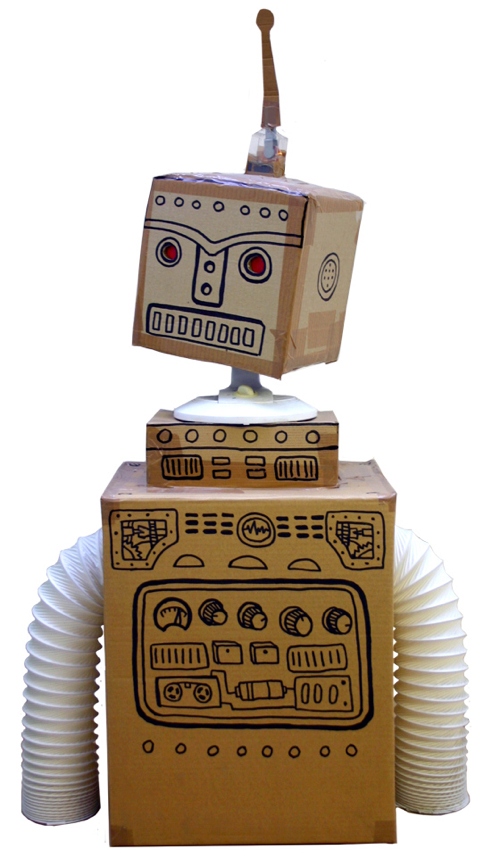 Andrew Rae / Cardboard Robot © 2006 All Rights Reserved
This robot was made for an exhibition called Humans vs The Robots and then went on to be displayed in the windows of the Paul Smith store in Covent Garden.
He had a turning head (electric fan mechanism) and a solar panel swung the arial on his head. He's still here in the studio but his fans broken so he doesn't move anymore.
Visit Andrew's Website and Check his SketchBook -->> Click!!
Posted by administrator at 10:14 PM | Comments (0)
Poster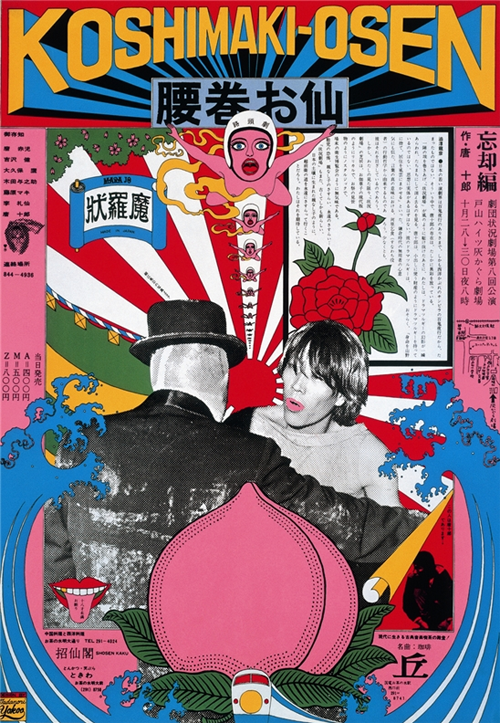 Title: Koshimaki-osen
Year: 1966
Client: Gekidan Jokyo Gekijo
카라 쥬로 등에 의한 언더그라운드 극단 '상황극장' 의 제 8회 공연인 '코시마키오센'. 야외무대에서 3일간 공연되었다. 실크스크린으로 초호화 한정판으로 인쇄된 이 포스터는, 공연당일 극장으로 가는 길목에 홍보용으로 붙여졌는데, 다수 도둑을 맞을 정도로 인기가 있었다고 한다. 나중에 뉴욕현대미술관에서 개최된 세계포스터전 '워드&이미지'전에서 이 작품이 1960년을 대표하는 작품으로 뽑힌 바 있다.
출처: http://blog.naver.com/maniadvd?Redirect=Log&logNo=42066050
요코오 다다노리의 포스터전이 한국에서 열렸다는데, 결국 못가보고 끝나버렸네.
ㅜ.ㅜ 이일을 어쩌나...
책나오면 꼭 살께요. ㅠ.ㅠ
이거도 기억나.

Title John Silver: Love in Shinjuku
Date 1967
Designer Yokoo Tadanori
Playwright Kara Jûrô
Director Kara Jûrô
Medium silkscreen
Dimensions 103.4 x 74.6
Posted by administrator at 12:27 AM | Comments (0)