« Complex Flower | Main | Mechanism »
December 31, 2008
Silent Night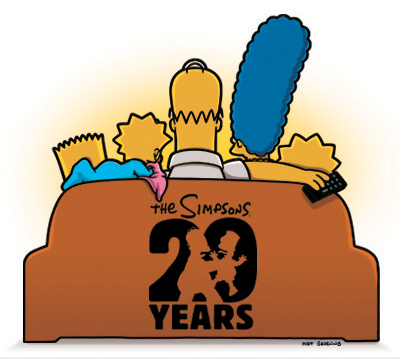 ²÷ÀÓ¾ø´Â ±äÀå°ú ¾Ð¹ÚÀÇ ¿¬¼Ó, ÆØÆØÇÑ ½Å°æÀü ¼Ó¿¡¼­ ÇÑÇظ¦ ¸¶¹«¸®ÇÑ´Ù.
bye bye 2008
The Simpsons celebrates a milestone never met by any animated series ever. December 17th 2008 marks the 20th Anniversary of the Simpson¡¯s own weekly series, now in its staggering 20th season.
In reality The Simpsons hit 20 last year since its first incarnation was in 30 second shorts on the Tracey Ullman Show between segments, but this day is the 20th Anniversary of the very first episode of the Simpsons show ever on Television.
The Simpsons is an American animated sitcom created by Matt Groening for the Fox Broadcasting Company. The series is a satirical parody of the middle class American lifestyle epitomized by its titular family, which consists of Homer, Marge, Bart, Lisa, and Maggie. The show is set in the fictional town of Springfield, and lampoons many aspects of the human condition including American culture, society, and television.
Ãâó:
http://en.wikipedia.org/wiki/The_Simpsons
http://www.themovieblog.com/2008/12/simpsons-20th-anniversary
Posted by administrator at December 31, 2008 10:52 PM
Comments
Post a comment
Thanks for signing in, . Now you can comment. (sign out)
(If you haven't left a comment here before, you may need to be approved by the site owner before your comment will appear. Until then, it won't appear on the entry. Thanks for waiting.)