« February 2007 | Main | April 2007 »
March 30, 2007
Basic Animation Class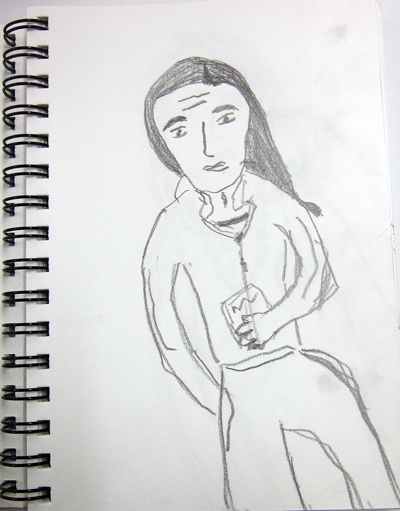 Life Drawing Homework by anonymous student
비록, 기초애니메이션 수업을 통해서 같이 진행되고 있지만, 학생들은 매주 서로의 라이프드로잉을 감상하는 시간을 가지고 있다. 라이프드로잉 수업이 따로 마련되어 있다면, 학생들은 좀 더 진지하게 드로잉기법을 배울 수 있을텐데 하는 약간의 아쉬움도 있지만, 그래도 미대입시를 준비하지 않았던 학생들이 자신만의 개성있는 스타일을 가지고 그리는 그림들이 조금씩 발전되는 모습을 바라보고 있는 것은 기쁜일이다.
Posted by administrator at 11:48 AM | Comments (0)
March 19, 2007
A Proverb


梅一生寒不賣香: 매화는 일생을 춥게 살아도 그 향기를 팔지 않는다.
인연을 맺게 된 하반영선생님께서 직접 써주신 글이다. 인생을 150년으로 살 수 있는 법을 가르쳐 주셨으니, 내 마음속에서 앞으로 60년을 더 사실거라고 하셨다. 짧은 시간이었지만, 선생으로서의 길과 예술과 인생에 대해서 좋은 말씀을 많이 해주셨다.

Posted by administrator at 09:10 PM | Comments (0)
March 10, 2007
The Sultan's Elephant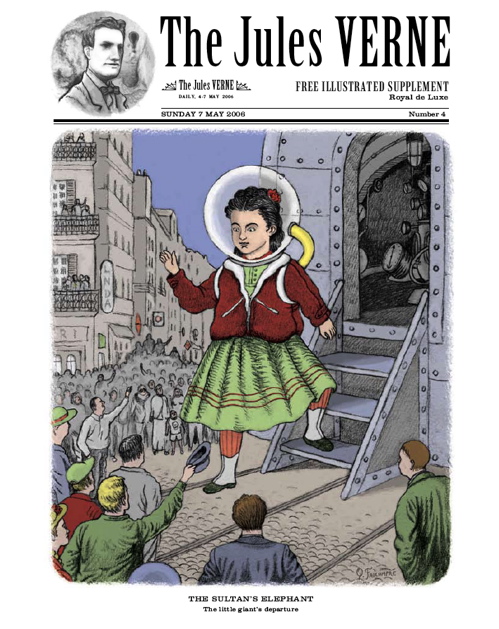 ROYAL DE LUXE
Royal de Luxe are an extraordinary European street theatre company, renowned on three continents but hardly known in Britain.
The director Jean Luc Courcoult founded the company in 1979, and they have performed all over the world ever since.
The company has visited countries all over Europe as well as Korea, China, Vietnam, Chile and Africa. Some of their most celebrated shows ­ including La v?ritable histoire de France, Roman photo tournage and Le p?plum have been revived many times and performed in front of thousands of spectators. They spent six months in Africa and three in China
In the past dozen years, they have created a series of spectacular shows involving giant figures as big as 11 or 12 metres high. Shows are simple ­ the animal or giant arrives in town and lives its life, going about its business for a few days. Extraordinary interactions take place between passers-by and the performance; residents become enchanted with the activities of these miraculous beings and begin to follow their every move. By the end of the performance, huge crowds gather daily to watch the latest episode in the life of the visiting creature. The Sultan's Elephant is the fifth in the series of giant pieces, the others being Le G?ant tomb? du ciel, Le g?ant tomb? du ciel: dernier voyage, Retour d'Afrique and Les Chasseurs de girafes.
La visite du sultan des Indes sur son ?l?phant ? voyager dans le temps was first performed in Nantes from May 19th to 22nd and in Amiens from June 16th to 19th 2005, on the occasion of the centenary of Jules Verne's death. This production was commissioned by the cities of Nantes and Amiens and has received a special grant from the Ministry of Culture and Communication.
http://www.thesultanselephant.com/home.php
Posted by administrator at 12:46 PM | Comments (0)