« MA Graduation Show 2006 | Main | My Favorite Colours »
October 18, 2006
Pan's Labyrinth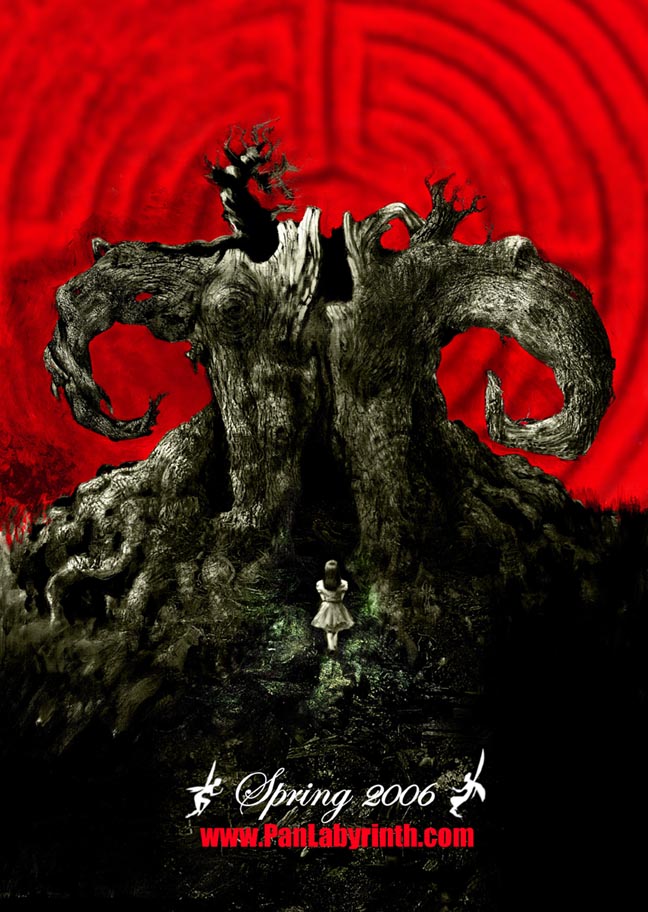 Award-winning filmmaker Guillermo del Toro delivers a unique, richly imagined epic with PAN'S LABYRINTH, a gothic fairytale set against the postwar repression of Franco's Spain. Harnessing the formal characteristics of classic folklore to a 20th Century landscape, del Toro delivers a timeless tale of good and evil, bravery and sacrifice, love and loss.
Pan's Labyrinth
Copyright © 2006 Picturehouse
In Theatres: December 29th, 2006
Thriller
Rating: R
Guillermo del Toro (dir.)
Mirabel Verdu
Sergi Lopez
Ivana Baquero
Doug Jones
1944년, 스페인의 내전이 종식된지 5년이 지났지만 여전히 파시스트에 대항하는 반군이 존재하는 작은 산괄 마을 나바라를 배경으로 한다. 아버지가 죽고 장군 프랑코의 승전 뒤, 엄마, 양아버지와 함께 스페인 북부 시골 지역으로 여행 간 오필리아는 상상을 좋아하는 꿈 많은 10살된 소녀이다. 그런데 임신한 엄마는 병약하고, 파시스트 장교인 새아버지는 의붓딸에게 포악하게 대한다. 한편, 오필리아는 자신 앞에 나타난 요정을 따라 그녀 스스로가 창조해낸 상상의 나라 속으로 가게되는데, 그 곳에서 '판'이라는 전설속의 인물을 만난다. 판은 오필리아의 정체가 실은 오래 전 죽은 공주라고 하며, 세 가지 도전 과제를 안겨준다. 그리고, 오필리아는 암울한 현실을 멀리하고 점점 미로로 둘러쌓인 판의 세계로 다가가게 된다.
Posted by administrator at October 18, 2006 10:36 PM
Comments
Post a comment
Thanks for signing in, . Now you can comment. (sign out)
(If you haven't left a comment here before, you may need to be approved by the site owner before your comment will appear. Until then, it won't appear on the entry. Thanks for waiting.)